Shops including Primark, Next and Ann Summers have been flooded on London's Oxford Street after aging water mains burst.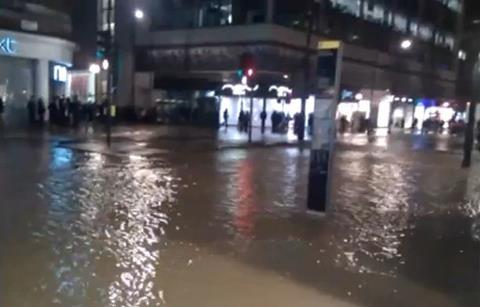 The section on the famous shopping destination between park Land and Portman Street has been partially closed to traffic, with 18 bus routes diverted, according to the BBC, after millions of gallons of water flooded the street last night.
At least 10 shops have been flooded on the Central London street. A Thameswater spokesman said it could take days for the tradffic to get back to normal.
The Thames Water spokesman said the cost of the damage to shops was estimated to run into the "low-to-mid-hundreds of thousands of pounds".
The Evening Standard reported that Next closed its doors an hour early as water threatened stock. One staff member said: "It's crazy. It flooded the stock room and is getting worse. It's dangerous down there."
It is another in a string of incidents in the area. The Soho area suffered a blackout just 10 days before Chirtsmas after a power cut in the area, while a tube strike on Boxing Day meant shoppers had to find alternate routes to get into central London.