The overhaul of Dixons' dismal customer service reputation has been critical in turning around the fortunes of the electricals retailer, delegates at Retail Week Live heard.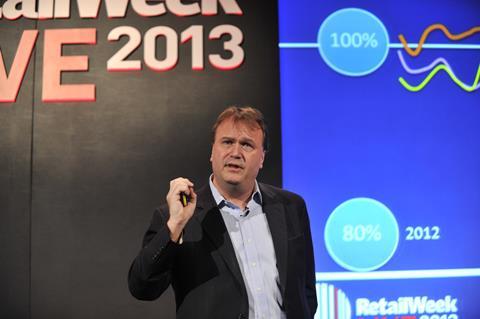 Dixons Retail group chief executive Sebastian James said: "When I joined Dixons five years ago, Currys was famous for being the butt of stand-up comedians' jokes for some of the worst customer service in Britain. I think that has very profoundly changed."
Even small changes such as meeting and greeting every person through its doors has created a customer journey that has "fundamentally changed the way people shop for TVs," he added. "It doesn't matter where you are in the organisation, I feel we are getting a new level of passion and that is making the conversation with customers really valuable."
James added that exemplary customer service and interaction will help ensure the survival of specialist retailers, dismissing a dodo analogy of them being "slow, flightless, doomed". "We can do something single-channel retailers can't do. We can have a conversation with the customers," he said.
The transformation of the Dixons brand has involved turning it into an experiential retailer, said James. He urged specialist retailers to understand the value of a service-led experience in order to guarantee survival.
Special offer
Subscribe to Retail Week today to keep up-to-date with all the latest coverage from Retail Week Live 2013.
Your subscription will include the weekly print magazine, full access to Retail-Week.com and Retail Week Knowledge Bank, plus you will save 10% on the standard subscription rate.