Friends and colleagues have paid tribute to Derek Hunt, the former MFI boss identified with the retailer's glory days, who died last week aged 72.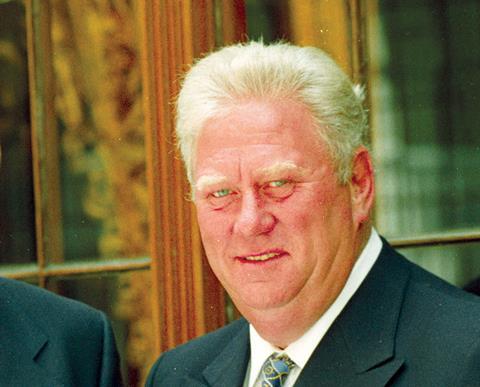 Hunt, described as "larger than life in every sense", began his working life as a policeman. During his time in charge of MFI he was frequently described in the business pages as "the burly ex-policeman".
Known to his colleagues as 'DSH' because of his middle name, Simpson, Hunt was born in Darlington and came from a humble background.
He joined the police straight from school, before deciding on a career change and moving to department store business Bhs.
He soon caught the retail bug and went on to work at Fine Fare, managing its largest branch in Birmingham and turning it from loss to profit through drive, determination and an "idiosyncratic management style", recalled Malcolm Shaw, a friend and former colleague.
Aged 35, Hunt joined MFI as retail director and rose to become chief executive. Under his leadership, became a "darling of the stock exchange" according to Shaw, increasing store numbers and profits in a tough climate.
He led MFI in its heyday and, after an unhappy merger with Asda in 1985, spearheaded a £717m management buyout in 1987, the biggest of its day. Hunt remained chairman of MFI, which floated again, until retiring in 2000.
Analyst Nick Bubb described him as "one of the stars of the era". Retail Expertise managing director Michael Poynor, who knew him, described Hunt as being "larger than life in every sense".
Poynor remembered Hunt's generosity and said: "On one occasion, hearing that the mother of a former colleague who'd fallen on hard times was living in a sad, unmodernised flat, he had it entirely refurnished free of charge."
On retirement, Hunt was able to spend more time with his family, as well as pursuing his interest in sailing and raising money for charities. He is survived by his wife, Sandra, and two sons, Stephen and Matthew.