Outdoor specialist Trespass has revealed plans to expand to 250 stores within four years as it takes advantage of property opportunities thrown up by the recession.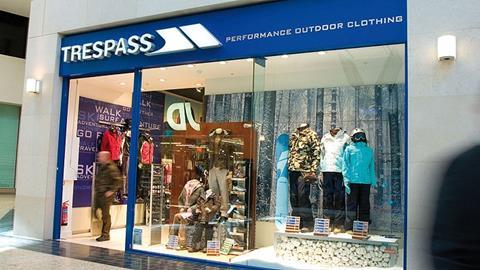 The 72-store retailer, which already has stores stretching from "Fort William to the Isle of Wight", is looking for 1,500 sq ft stores and plans to open 100 more shops within two years.
Trespass head of retail Chris Stewart said: "We think we can have 250 stores, maybe slightly more, within about four years. We're taking advantage of the availability of sites and trading is good, although it has been a wee bit challenging in the past few weeks as the weather's been too good. We had a phenomenal January with the snow, though, and overall we're very happy with trade, with positive like-for-likes in the calendar year to date."
He added: "We're cautiously optimistic for the next few years."
Trespass wants to pay base rent with a "turnover-related element". Stewart said he is "looking for decent quality sites" on high streets and in shopping malls. It opens its first store in its new expansion phase next week in Dorchester.
The Glasgow-based chain, owned by Jacobs & Turner, already has a tie-up with Tesco's garden centre chain Dobbies and plans to open more concessions with it. Trespass sells skiwear, rainwear clothing and accessories with "mass market appeal" as well as kids clothing.
The retailer is eyeing stores in towns such as Torquay, Worcester and Leamington Spa.
Trespass, which has operations in 62 countries, including more recently Kosovo, Switzerland and Bulgaria, is "actively looking for partners to expand our standalone stores" abroad, said Stewart. "We're very strong in central and eastern Europe." The online business is "growing all the time", he said.
Changes announced in the Budget will be positive for Trespass "as we're at the value end of the market", he added. Property agent King Sturge is acting for the retailer.