Toys R Us plans to improve its product range, create more in-store theatre and develop its multichannel presence as it bids to become the largest toy retailer in the UK.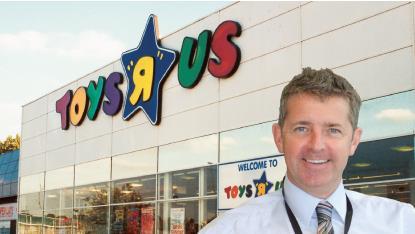 As part of a new three-year strategy, Toys R Us, which is the second largest toys retailer after Argos, aims to offer the widest range of toys that shoppers can "see, touch and physically interact with" in its 80 stores, which typically measure 25,000 sq ft, said UK managing director Roger McLaughlan.
"We need large stores to demonstrate the product to best effect," he said. "It's part of our competitive advantage – where else can you do that?"
McLaughlan wants 50% of the offer to be exclusive to Toys R Us by upping its own-brand and working closely with suppliers to secure exclusive products.
"We want to be first to market with any new products. We want to be the market leader," he said.
"We are the biggest toy specialist in the UK by some distance but our aim is to become the biggest toy retailer in the UK."
McLaughlan said Toys R Us will also add new categories to the offer to provide a fuller proposition for its youngest and oldest customers.
The retailer's strategy also includes offering better value, more fun in store and an improved omnichannel offer.
McLaughlan said it will leverage its buying power through the global business to pull prices down.
"We have to provide products at the best prices possible but it's more than just about price," he said. "We're the specialist and we offer advice that is better than anybody else."
To improve in-store theatre the retailer will increase the number of events organised by community groups or through brands.
Toys R Us is also mulling quicker delivery options, such as using fulfilment firm Shutl, which provides 90-minute deliveries. It has already slashed its click-and-collect pick-up time to within 29 minutes, down from three hours.