Arcadia tycoon Sir Philip Green is backing a team of students from the Fashion Retail Academy in London in a competition against international rivals at the World Retail Congress (WRC) next week.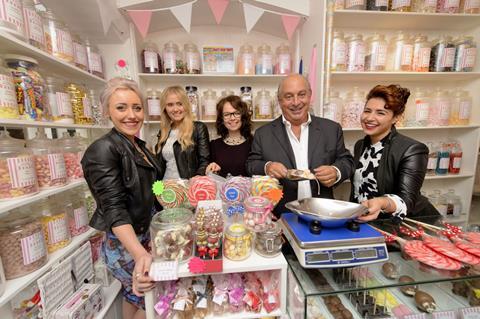 Danielle Caveney, Claire Lacey, Nicola Wheeler and Charlotte Newman were chosen from 700 students from the academy to present their idea for a retail enterprise in the Retail Futures Challenge.
They will pitch their plan to export 'Mrs Kibble's Olde Sweet Shoppe', a family-run store just off London's Oxford Street, to Paris.
The winning entry "must meet modern consumer demands including being able to shop via physical stores, online, mobile, or social media".
The four will take on rival teams from New York, Hong Kong, Tokyo and Milan in the challenge which is now in its fifth year.
The students will present their blueprint to over 1,000 retail executives who will gather in the French capital for the seventh annual WRC.
Green's Arcadia is among the supporters of the academy alongside Marks & Spencer, Tesco and Next.
Newman said: "We think we're a strong team. We're not nervous, we're confident, we're a very close-knit team and determined to seize this fantastic opportunity."
WRC chairman Ian McGarrigle said: "We are very pleased that London is going to be represented again at the Retail Futures Challenge.
"The competition has grown to become one of the high points of the World Retail Congress and it is fantastic to see these future leaders of retailing setting out their ideas in front of an audience of retail professionals. I wish them all the very best of luck for the final."