Asda has poached Sainsbury's retail and operations director, who will return to the grocer after 10 years for a third stint with Andy Clarke.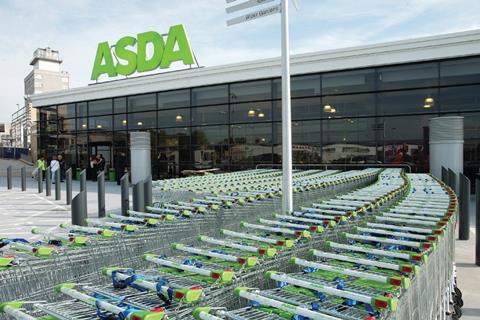 Forty-nine-year-old Roger Burnley, who was born and bred in Yorkshire, will rekindle his relationship with the Leeds-based grocer next year, when he takes up the post of chief operating officer.
There is no doubt that Burnley – not to mention his new boss and two-time former colleague Andy Clarke – will be hoping his second spell at Asda will be just as successful as his first.
But the same possibly cannot be said for Burnley's managerial colleagues at his current employer Sainsbury's, who are understood to be "gutted" at his decision to depart.
"He is one of those people who just gets things done and can make things happen"

Source close to Roger Burnley
A source close to Clarke's deputy-in-waiting told Retail Week: "He's a great character to deal with and someone who is incredibly well-respected internally at Sainsbury's.
"They are gutted that he's made the choice to go to Asda.
"He has a good sense of humour, but at the same time is one of those people who just gets things done and can make things happen."
Retail lifer
Those characteristics have underpinned Burnley's retail career to date, which began at B&Q's graduate trainee programme after gaining a degree in geography from Bournemouth University.
After gaining experience in several managerial roles at the DIY giant, Burnley became part of the much-lauded team that transformed Asda's fortunes under the stewardship of Archie Norman and Allan Leighton during the 1990s.
His first stint at the supermarket giant began in 1996, five years after Norman and Leighton's arrival. By the time Burnley entered the fray as head of logistics development, the grocer had been revitalised and clawed its way back to reclaim its rightful place among the UK's leading grocery retailers.
But the job was far from done, and when US retail titan Walmart acquired Asda for £6.7bn in July 1999, Burnley was handed the remit of integrating Asda's logistics into its new parent company.
By 2002, Burnley's expertise had garnered plenty an admiring glance and he was poached to become supply chain director at Matalan – where he was reunited with Clarke, who had made the switch one year previous to become retail director.
Sainsbury's years
After four years at the fashion retailer, Burnley returned to the supermarket scene when he joined Sainsbury's in 2006 as the supply chain director.
Between 2008 and 2012 Burnley took on the wider remit of retail and logistics director, before being handed the role of managing director of general merchandise, clothing and logistics in March 2012.
Two years later, as part of managerial restructure under new boss Mike Coupe, Burnley returned to his retail and logistics director post, which had been expanded to encapsulate the 160,000-strong team across supermarkets, convenience and logistics.
But despite a successful period with Sainsbury's – when it has fought a tussle with Asda over the coveted berth as the UK's second largest grocer – Burnley has found a return to Yorkshire too tempting to resist.
And so, a third partnership beckons with Clarke – the man who once held the chief operating officer role Burnley is stepping in to, before he succeeded Andy Bond at the helm in May 2010.
While it is perhaps too early to declare Burnley as the heir apparent to Clarke's Asda throne, a place among retail royalty beckons if he can help conjure up the magic of the late 1990s.