Last night the Oracle Retail Week Awards celebrated the sector's brightest and best in what is always a night to remember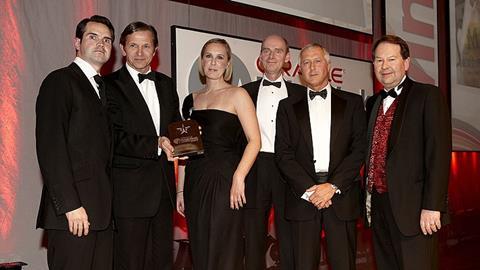 When did the Oracle Retail Week Awards start?
The first ever Retail Week Awards were held in 1996 and marked the first industry-wide ceremony of its kind.
The first dinner was attended by 550 people in London's Royal Lancaster Hotel. At the time Tesco chairman Sir Ian MacLaurin said that the industry awards were "long overdue". His company had a successful evening, winning three awards including Retailer of the Year.
Who has won the most awards?
Since its early success Tesco has continued to win awards including Retailer of the Year on numerous occasions. Argos has lead the way in terms of technology innovations and won best online retailer four times in the past 10 years.
Marks & Spencer and Specsavers have received the most nods for their advertising campaigns while Co-operative Group has blown many others out of the water with its ethical stance as Responsible Retailer of the Year.
Morrisons has won Retailer of the Year three times, with the unprecedented accolade of winning two years in a row in 2008 and 2009, with former boss Marc Bolland picking up the awards.
How have the rising stars fared?
Majestic Wine, Asos, Hotel Chocolat, Joules and Boden have all been up for Emerging Retailer of the Year. However, the judges have not always got it bang on - The Gadget Shop went into administration five years after winning its award but most of the others have gone on to bigger better things.
What does it mean to win?
As industry-recognised accolades, retailers often use the awards in PR and marketing for a long time after the champagne corks have been popped on the night. It is also the biggest event to be held at Grosvenor House with more than 1,500 people regularly attending.
What else happens on the night?
In recent years a veteran of the industry has been awarded with an outstanding contribution to retail award. Previous winners have included Sir Ken Morrison, Sir Stuart Hampson and Sir Geoff Mulcahy, who received the award last year.
There are often surprises on the night too - one year Sir Philip Green surprised his friend and old adversary Sir Stuart Rose with a birthday cake as the evening fell on Rose's birthday.
There is always plenty of alcohol flowing and every year the party goes on until the small hours of the morning, meaning there'll be a few hangovers around today.