After Amazon's cagey performance in front of a Parliamentary committee, other high-profile retailers waded into the tax debate.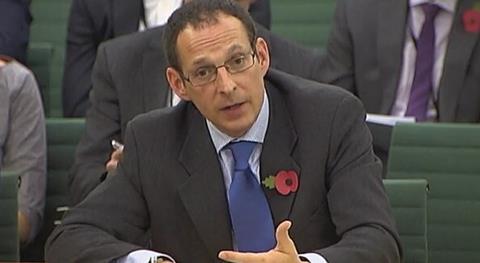 The humbling of Amazon's director of public policy, Andrew Cecil, in front of Parliament's Public Accounts Committee last week acted as a lightning rod for a heated debate on the tax international retailers pay.
Cecil appeared unprepared for the level of scrutiny that committee chair Margaret Hodge subjected the etail giant to, alongside representatives of Google and Starbucks.
Her probing reflected ongoing discussion about the rights and wrongs of the corporation tax paid in the UK by Amazon, which is part of a wider European business based in Luxembourg. The retailer employs 500 people in Luxembourg and 15,000 in the UK.
Speaking to the committee, Cecil said Amazon does pay corporation tax and in the past five years it has paid more than £100m in payroll taxes and tens of million pounds in business rates.
However, John Lewis managing director Andy Street waded into the debate, when he said on TV that rivals such as Amazon would be able to use their tax position to "out-invest" and "out-trade" UK companies.
He said: "You have got less money to invest if you are giving 27% of your profits to the Exchequer than if you are domiciled in a tax haven. So they will out-invest and ultimately out-trade us and that means there will not be the tax base in the UK. So I do think it is an issue that needs to be examined."
Dixons chief executive Seb James, whose business has been remodelled to cope with the demands of online competition, added his voice. He tweeted last week: "I agree with Andy Street: retailers making profits in the UK should pay tax in the UK."
The EU free market
At the heart of the issue remains where Amazon is based. Cecil defended the organisation, stating Amazon UK does not own the inventory that it sells and only provides services to its Luxembourg headquarters.
Accounts filed at Companies House reveal Amazon UK recorded a turnover of £207m in 2011 from providing services in the UK for Amazon Europe companies, on which it made a £1.8m corporation tax payment.
Cecil said he "could not disclose" how much of the €9.1bn (£7.3bn) sales generated by Amazon's pan-European business came from its UK operation.
At present the law depends on where a company sells from. If the products, whether physical or digital, are being sold from outside the UK, then there is no UK corporation tax to be paid.
Richard Asquith, managing director of legal firm TMF Group, says: "It is part of the EU free market that anybody in any country can sell cross-border without having to establish a local company in the region it is selling to or pay local corporation tax. This is a system set up by the EU and the member states to encourage free trade, which the UK is at the heart of. It's an EU system, not an Amazon one."
As the EU aims to encourage cross-border trade to stimulate competition, Asquith says the problem is that for it to work from a taxation point of view, so it's equal for each country, there needs to be a harmonised tax system in which countries have similar tax rates. The problem is that there isn't one, so companies can shop around for the best rate.
There is a further anomaly in the case of Amazon. Physical goods sold in the UK, excluding some products such as books and kids' clothing, bear 20% VAT, but digital products such as ebooks and music downloads are charged VAT at the rate of the country in which the company is based – in the case of Luxembourg, that is 3%.
However, it is worth remembering that Amazon does pay PAYE and National Insurance as well as providing business opportunities for UK-based companies that it works with.
Debate goes on
The question remains whether shoppers actually care about companies' tax arrangements.
Asquith says: "I don't think shoppers will care. If I knew I could get something cheaper for whatever reason I would try to find it. Tax issues don't enter people's consciousness."
Moreover, as Amazon continues to create new jobs, hounding the company out of the UK in the current climate would not be popular.
However, if negative media coverage, including a front page splash in the Daily Mail, continues for Amazon, as well as for Starbucks, Google and eBay, it might keep the issue in consumers' minds, therefore giving them a reason to shop elsewhere. With further committee hearings to come and the likelihood of Amazon being recalled for further questioning, rival online retailers that have a similar price offering could take advantage.
And if more big-name retailers are drawn into the debate, it could become a more consumer-driven issue.
Asda president and chief executive Andy Clarke defended the grocer's tax record last week after questions were asked about the US-owned company's contributions.
Clarke said Asda had paid £163m in tax last year and £886m over the past five years.
"We pay a significant amount of tax," he said.
The row will develop as committee hearings continue – Hodge demanded that Amazon put forward a "serious person" for a future appearance – and retailers on both sides of the fence will fight their corner hard.