Prime Minister confirms plans for workers and consumers on boards
Thinly veiled swipe at Sir Philip Green over BHS pensions
Tells businesses: "I am putting you on warning"
Theresa May has confirmed the government will push ahead with plans to force companies to have workers and consumers on their boards.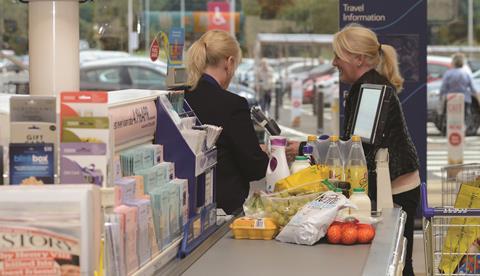 Speaking at the Conservative Party conference today, the Prime Minister said: "Too often the people who are supposed to hold big business accountable are drawn from the same, narrow social and professional circles as the executive team.
"Too often the scrutiny they provide is not good enough."
May said the government will publish plans "later this year" on having consumers and workers represented on company boards as she claimed her party is the "party of workers".
Last month Sports Direct surprised observers by revealing it will put a worker representative on its board after coming in for criticism for its corporate governance.
Today the Prime Minister warned firms they must behave responsibly and that the "actions of a few" had tarred the reputation of business. "The party that believes in business is going to change things to help support it," she said.
'On warning'
And in what is being seen as a thinly veiled assault on Arcadia tycoon Sir Philip Green, May also said too many people in positions of power behave more in common with "international elites" than their workers.
She talked of a "director who takes out massive dividends while knowing the company pension is about to go bust".
May added: "I am putting you on warning: This can't go on any more."
Last month Green said he was working on a solution for BHS's pension blackhole and apologised for the "sorry affair". It came following the collapse of the department store chain in April after Green had sold the business to multiple bankrupt Dominic Chappell for £1 last year.