Pre-tax losses amounted to £24.7m, in contrast to a full-year profit of £24.9m the previous year, driven by the cost of PPI claims by its customers.
The retailer said EBITDA was up 11% to £262.3m and operating profit was up 9.5% to £224.6m.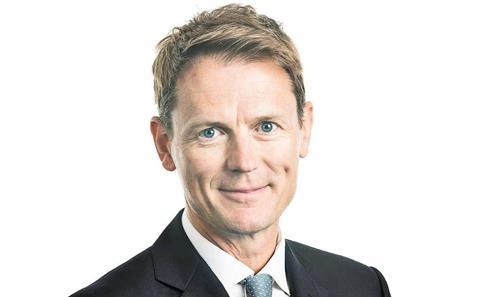 The retailer's group revenue rose 1.5% to £1.9bn with Very driving growth and Littlewoods putting the handbrake on. Very sales rose 9.9% to £1.3bn in the year to June 30, while Littlewoods' revenue declined 14.5% to £569.7m.
During the period, orders made on the Very smartphone app increased by 39.5% while website visits were up 11.6%.
Shop Direct is currently building a new distribution-and-returns centre in the East Midlands Gateway, which is set to be operational by 2021, and will allow the business to increase its cut-off time for next day delivery from 7pm to midnight and to consider offering same day delivery.
The retailer hired Birch, who has a background in the gambling industry, as its new chief executive to replace Alex Baldock who moved to Dixons Carphone.
Birch said: "Four months into my role, I'm hugely excited by the potential of Shop Direct. Today, we're announcing results that show a good underlying performance in a competitive external market.
"Impressive growth in Very, and increases in group revenue and EBITDA, show the resilience of our business, which is mobile-first, multi-category and both a retailer and a credit provider.

"We're trading in line with our expectations and preparing for the important peak season. It's a changing and competitive market but our growth trajectory and differentiated customer offer gives us confidence for the year ahead."