Footwear retailer Schuh has revealed an 8.2% increase in pre-tax profit to £14.8m in the year to March 27, 2011 after benefiting from having the "right product mix".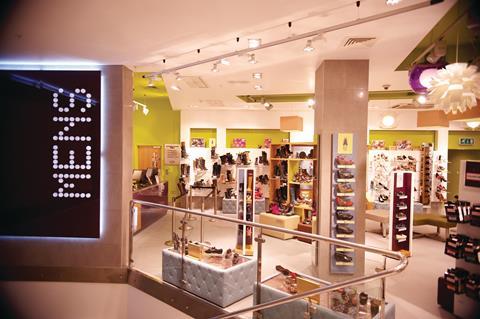 EBITDA rose 8.6% to £18.8m, while sales at Schuh, which operates 63 stores in the UK and Ireland, increased by £17.1m to £163.6m.
Like-for-likes surged 11% at the retailer, which was acquired by US retail group Genesco in June.
Finance and ecommerce director Mark Crutchley said trade since the year end had held up.
"We continue to be pleased with trade since the results and have enjoyed a strong Christmas period," said Crutchley. "All stores are performing well."
He described the full-year performance as "strong". "Our like-for-likes were just under 11.5% which is very strong and comes down to having the right product mix," said Crutchley.
"Also, despite the increase in VAT at the start of 2011, our margins were unaffected."
Crutchley said the sale of the business to Genesco, which owns footwear brands Journeys and Lids in the US, enabled Schuh to accelerate its store opening programme. In the final quarter of 2011, the retailer opened stores in Westfield Stratford, Portsmouth, Guildford, Bournemouth, Wigan and Watford.
Crutchley said Schuh was pleased with the performance of the new shops and was planning openings in Bath and Colchester at the start of this year.
He said Schuh was eyeing up to six more store openings this year, and that the retailer was planning to double the size of its portfolio to 120 shops.
"That would pretty much cover the market so that is about what we are aiming for," said Crutchley.
Schuh stocks more than 90 brands including Skechers, Blowfish Malibu and Kickers, as well as its own brand.
Crutchley said Schuh's sportswear business performed particularly well during the period.