Problems at the Irish arm of B&Q highlight the fragile state of the market. Retail Week examines how retailers in Ireland are faring.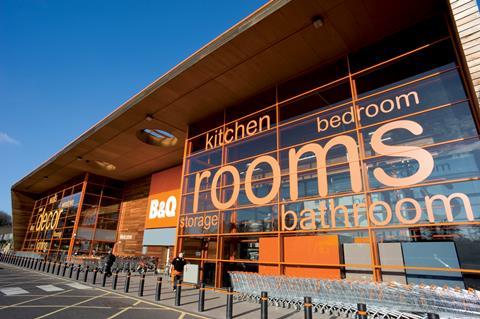 Why are we talking about this?
Kingfisher subsidiary B&Q Ireland appointed an examiner last week. The Irish arm of the DIY giant, which opened its first stores in 2002, has been hit by the decline in consumer spending. In a process similar to going into administration, the retailer filed a petition with the High Court in Dublin, putting its nine stores into examinership. Losses in the current year at the Irish business, which has 690 staff, are expected to top e10m (£8.6m).
What is the state of the market in Ireland?
The Irish economy had been very tough since the start of the recession in 2008 as the property market bubble burst and the credit crunch hit. Trends have marginally improved in the past year but the retail market is almost static. Retail Excellence Ireland's (REI) Irish Retail Industry Performance Review showed overall market growth of 0.2% year on year in the final quarter of 2012. REI chief executive David Fitzsimons says: "The sector still remains fragile. It is noticeable that many retailers discounted in December to generate sales. Thus while consumers responded to value, the retailer suffered margin erosion."
How are particular sectors performing?
Home and giftware was the strongest performing sector in the fourth quarter, up 2.2%, while the worst performing sectors included furniture and flooring, down 2.1%, womenswear, down 1.3%, and pharmacy, which fell 1.3%.
Grocery growth edged up 0.6% in the 12 weeks to January 20, according to Kantar Worldpanel Ireland. Dunnes performed strongly, increasing its share from 23.4% to 24.3% year on year and posting sales growth of 4.6%, regaining ground on rivals Tesco and SuperValu. Kantar Worldpanel Ireland client manager Cliona Lynch says: "There is some alleviation of the conditions in Ireland experienced two years ago. Things are starting to ease off. Shoppers are still heading to Aldi and Lidl because they have invested in quality and are using more Irish products."
What are the prospects for retail in Ireland?
Forecasts remain bleak against the backdrop of B&Q's struggles. REI expects others will follow suit, blaming landlords' "rigorous enforcement of Celtic tiger rents". "We have clearly stated to successive governments that the continued existence of upward-only rent reviews is causing significant damage to job numbers and the ability of retailers to remain trading," says Fitzsimons.