Innovation around the way your customers can pay while in stores is gathering pace, particularly for mobile payments. Rebecca Thomson finds out where transactions are heading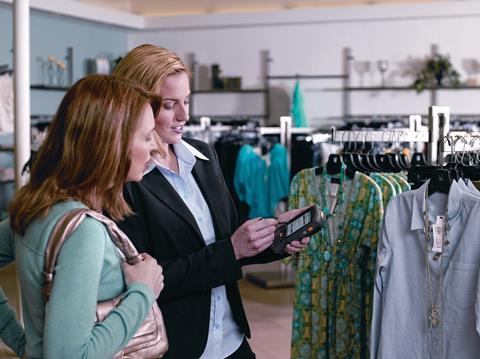 "People are convinced mobile will be a success, but nobody's quite sure in what form,"

John Milliken, Mobile Money Network
When it comes to point-of-sale systems, a crystal ball would be helpful. Retailers only invest in them once a decade, and they need to last that long – how do they know what technologies will become impossible to live without, and what will fall by the wayside?
The experts agree that mobile is the next big step. But while much of the so-called new technology has been around for 10 years, the form it will take when it does finally become a normal part of shopping is still yet to be determined. "People are convinced mobile will be a success, but nobody's quite sure in what form," says Mobile Money Network managing director John Milliken.
There's a plethora of options available. Contactless payments, enabled by near field communication technology (NFC) embedded in a phone, is one major area of development, while applications complete with barcode scanners, which can be downloaded on to mobile devices, are another. The challenge for retailers is to work out what will work best for their customers.
Knowledge is power
The driving factor behind the adoption of mobile payments won't be the simple exchange of money. If retailers and customers do get on board in a meaningful way, it will be because of the increased information mobile transactions can bring to both parties.
"Online, retailers know an awful lot more about the consumer,"

John Lunn, PayPal
Customers will be interested in mobile spending, says PayPal director of platform and innovations John Lunn, because they'll get a better experience. Mobile has the potential to be both more convenient and more relevant. For instance, a customer could receive an offer based on which store they're near, pay for the product using a mobile application, and tell their friends about the purchase on Facebook.
Meanwhile, retailers will get access to a shopper's decision-making process – something they've never had before. Making the mobile experience enticing means customers are more likely to give the retailer plenty of information about themselves – from where they are in a store to how they search for a product, something Lunn calls a "commercial profile".
"Online, retailers know an awful lot about the consumer," he says. "They don't in store. By using this technology they'll get the same level of information as they do online."
Even if retailers decide they want contactless payments, they still have to decide whether they want an RFID chip, which is cheaper, or NFC technology, which can do more. The next question might be whether retailers should buy scanners that accept Apple's iPhone or the O2 Wallet – which aims to be an Oyster card, debit card and phone in one – or whether they should use an application. "Choosing your partner is perhaps the biggest challenge for retailers," says Stuart Orr, head of the communications practice across Europe, Africa and Latin America at Accenture. "There are huge numbers of competing companies offering different things."
Unfortunately, there's no substitute for hard work. When it comes to figuring out the best option for your payments systems it's a case of sitting down and deciding what your customers' journeys are likely to look like, what end you're working towards, and then sifting through the suppliers available. "There's a lot of groundwork that needs to be done," says Orr.
Laying the ground rules
The mobile operators and technology suppliers also have work to do. While there are some useful packages on offer, the industry needs a level of consensus on what standards should apply – it's unlikely retailers will accept a state of affairs where the major operators all require different hardware to scan different NFC-
enabled phones. "There are competing standards and platforms," says Orr. "Users are confused and retailers are confused. There needs to be a degree of standardisation."
But the experts are convinced that once a few final hurdles are ironed out, contactless payments will be unstoppable – especially once Apple produces a phone with NFC, rumoured to be in 2012, which is likely to represent a tipping point. Rufus Evison, insight director at mobile consultancy Starfish 360, says widespread pickup will start in earnest once a supermarket invests in the technology. And, he predicts that "anyone who hasn't invested within seven years is going to suffer major leakage of customers".
Contactless payments are likely to win, says Milliken, because there's something in it for everyone. The mobile operators are pushing hard for it; consumers will like the convenience once security fears are allayed; and retailers stand to gain from the convenience – making spontaneous purchases more likely – and the seemingly endless opportunity for data gathering. In the future, what will set the winning technology apart is ubiquity. He advises retailers to invest in something suitable for and available to the entire customer base – after all, what makes mobile so exciting is the possibility of paying for products anywhere.
For others, timing is key. Orr says knowing when to invest is crucial. "A lot of retailers are looking at each other, trying to see who's going to be first. Point-of-sale systems are a huge investment. Retailers are keen to make sure they place their bets as infrequently and successfully as possible." Being a 'fast follower' is a good strategy he says.
It might be a few years before mobile contactless payments within stores becomes the norm, says Aurora Fashions group IT director John Bovill. "No doubt customers will want the option to use their phones to purchase higher-value items in time, but we need to address some practical considerations. There needs to be a wide distribution of appropriate mobile devices among our customers. The retailer will also need the supporting hardware in stores, and across 1,500 stores that's quite a considerable cost. Other considerations are the in-store payment and purchasing process, and product packaging," he says. But the technology solutions are there – once the practical hurdles are jumped, payment should become a far more fluid process.
Mobile will enable transactions to take place anywhere, shed light on the decision-making of store consumers, and enable entirely new services by combining payments with information. At this stage it seems the only long-term limit to mobile-enabled innovation is the retail industry's imagination.
How mobile could change payments
Mobile applications from service providers such as PayPal mean customers can pay by connecting to their PayPal account on their mobile. Amazon and Google have also released payment services
Several mobile phone operators have trialled or released phones with near field communication technology (NFC), which enables a phone to send and receive payment data from a reader using an embedded chip. Orange and Barclaycard have just launched the Quick Tap Mobile Payment service. O2 has trialled its NFC-enabled O2 Wallet, which combines an Oyster-style travel card with a credit card and phone, but the product it plans for this year has a suite of payment applications rather than NFC. Apple's iPhone 6, due to be released in 2012, is rumoured to have the technology and Google has trialled it as well. RFID chips can be used to do a similar job, but while cheaper, they don't have such wide functionality
Mobile payments could tie in with other mobile services. A consumer's smartphone could be used to log their location using Facebook or a similar network, send them a personalised offer drawing them into a nearby store using information on their past purchases or interests, and then be used to pay for products using NFC or an application
The future is here
1

2

3

4

5

6

Currently reading

The future of payments

7

8