The Co-op aims to recruit a million new members over the next five years and to increase sales to members so they account for half of the total.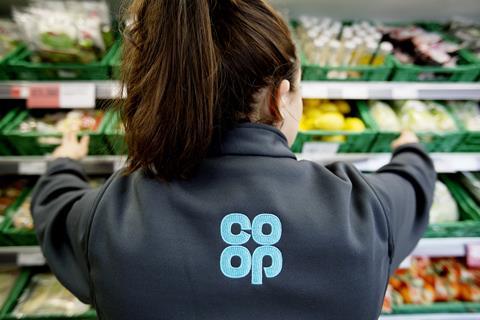 The food to funerals group has five million members at present, of whom 2.6 million are deemed to be 'active' by having shopped in Co-op food stores within the past three months.
At present, members account for 20% of sales.
Co-op chief executive Richard Pennycook and chairman Allan Leighton are in the middle of rebuilding the Co-op after it was almost washed away in a tidal wave of scandal at its banking arm in 2013.
The pair believe the values that the Co-op was founded upon will be key to its future success through strong links between the business, its members and the communities in which it trades.
Leighton described the new scheme, which will give members a 5% reward on purchases of Co-op own-brand products and services, with 1% benefiting local good causes, as "the biggest change we've made in our member benefits for decades".
'The Co-op Way'
The new membership has already been launched to colleagues and the focus of the latest phase is to send existing members their new cards and make them eligible for the benefits.
The wider public will be targeted in a further push, boosted by the launch of a national advertising campaign under the banner 'The Co-op Way' early next year.
Pennycook said: "We are delighted with the early results from our trial of the membership benefits with our colleagues.
"While these are based on a short period of time, it is clear that the benefits not only increases sales and the number of visits, but also effectively promotes our fantastic own-brand products.
"Today's launch will set us on the path to converting one million new members to the Co-op way of doing business.
"Big business is frequently accused of taking money out of the community. We are investing to drive growth that will ensure money is given back to our members and their communities."