Tesco's rivals stepped up their marketing this week to hit back at the grocer's £500m price cuts.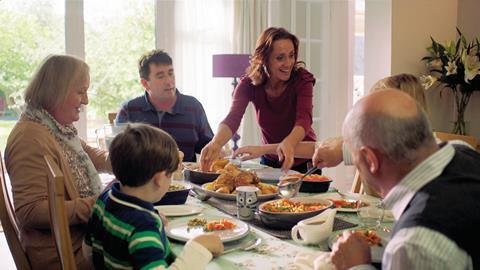 Tesco's Big Price Drop hit stores on Monday, but because it was forced to reveal the initiative last Thursday following speculation that started on Twitter, rivals were able to plan their response.
Asda was the most noticeable, taking out press ads alongside those of Tesco with the strapline: "Only one supermarket is… always 10% cheaper." Asda dismissed Tesco's campaign as "spin".
Meanwhile, Morrisons ran press ads promoting its Big Pay Day Price Crunch, claiming to offer more than 1,000 half-price offers.
And even Waitrose insisted that it would remain steadfast on its Brand Price Match promise. Commercial director Mark Williamson said: "We will not waver from Brand Price Match, our long-term commitment to match Tesco prices on a thousand branded goods. It costs us £19m a year."
Sainsbury's said it remained focused on its Live Well For Less campaign rather than get drawn into price cuts but it did slam Tesco's initiative as "classic smoke and mirrors", stating it was "giving with one hand and taking with the other".
Tesco's investment is a key part of UK chief executive Richard Brasher's plan to get the domestic market back on track, and it focuses predominantly on its own-label brands in order to increase margin.
The price investment comes at the expense of its Double Clubcard offer, which will be axed in order to reinvest the cash into cuts.
Tesco has also simplified pro­motions, reducing the number of multibuys, echoing Asda's drive for everyday low prices.
There are differences of opinion on the actual cuts of the 3,000 products, with some more dramatic, such as grapes down from £3.47 to £1.98, and others much less, such as Ambrosia custard down from 90p to 85p. However, the City thought the grocer was taking the right steps.
Shore Capital analyst Clive Black said: "The initiative is measured, planned and rational, reflecting analysis undertaken in these difficult economic times and also set against mellow in-store trading from the group in the UK."
Similarly, Evolution analyst Dave McCarthy said: "This appears to be the right strategic move by Tesco and should help the company get on the front foot."
The campaign also includes some non-food, and Brasher hinted that separate activity was planned for this part of the business. This follows group chief executive Philip Clarke outlining earlier this year that non-food was underperforming.
For more news on Tesco and its rivals, sign up to our newsletters.