Tesco has created its own version of Supermarket Sweep online.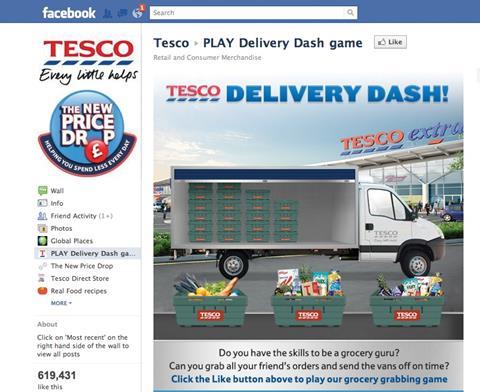 The grocer has launched its Tesco Delivery Dash game on Facebook, and players must grab everything on their friends' shopping list to pack in waiting delivery vans.
Perhaps this is Tesco boss Philip Clarke's way of training its 20,000 likely new workers? The grocer claims people are spending up to 30 minutes playing the game. What's next, Tesco Tetris?