Tesco is gearing up for the launch in January of its Amazon-style online marketplace offer, which will target customers through previous buying habits and Clubcard data.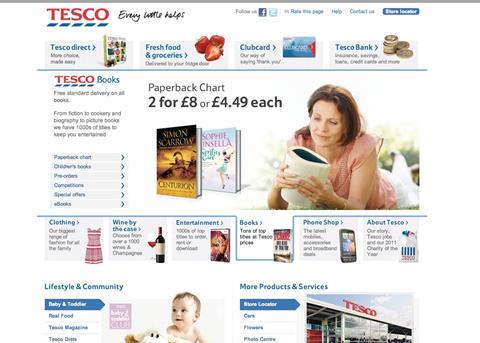 It is thought the site will be aimed at identifying the behaviour of customers, then overlaying that insight with data captured from Clubcard.
Online and in-store offers will be aligned and integrated. For example, customers buying a lot of Tesco Finest products in-store will be targeted online with more focused promotions on premium non-food brands and products.
A spokeswoman for Tesco said: "We're always working on improving our websites in our bid to continually make the shopping trip even better and simpler for customers."
Tesco chief executive Philip Clarke said this year that the marketplace would allow the retailer to sell a bigger variety of non-food and, if successful, would be extended to categories including clothing.