Movie streaming site Blinkbox is to strengthen its links with parent Tesco with a series of in-store promotions.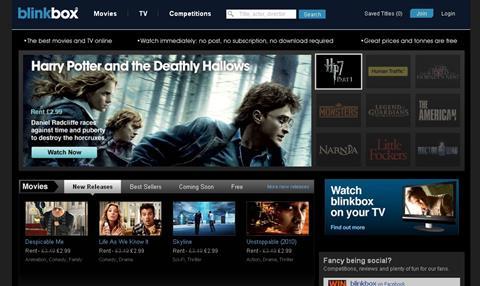 The retailer this week kicked off a trial of a new promotion offering a Blinkbox rental alongside confectionary, crisps and soft drinks as part of its 'Big Night In' promotion.
The promotion, which is being trialled in the 'impulse' aisle of its stores in Watford and Croydon, is presented in store with a screen showing Blinkbox trailers alongside the unit. The promotion also allows shoppers to collect extra Clubcard loyalty points.
Blinkbox said the trial was the first stage of an extensive in-store marketing campaign for its offer in Tesco stores. Tesco acquired Blinkbox in 2011.
Tesco has previously run a 'Movie and a Meal' promotion that allowed customers to rent a new Blinkbox release movie for £2 with selected food and drink and the new trial builds on this with new branding and digital signage.
A Blinkbox spokesman said: "The aim of the activity is to drive awareness of Blinkbox alongside snacks that would be the perfect accompaniment to a night in.
"This activity is a trial ahead of a some more extensive promotion for Blinkbox in store, which will be rolled out in the coming months."
Tesco's Watford store, which opened this week, represents the latest iteration of chief executive Philip Clarke's vision for big box retail.