Philip Clarke still backing plans to turn American chain around, but Japanese business is up for sale.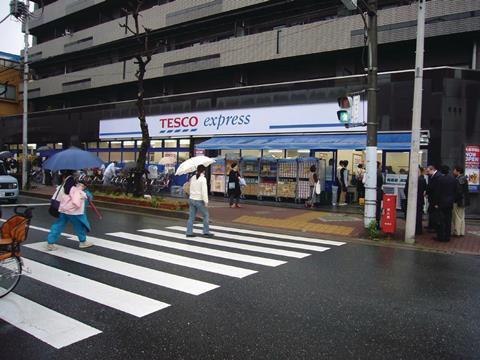 Tesco remains committed to its loss-making US business Fresh & Easy despite pulling the plug on its struggling Japanese division this week.
Tesco executive director Lucy Neville-Rolfe said there was "no change" to the strategy laid out by new chief executive Philip Clarke last year on Fresh & Easy, and there was "no comparison" between it and the Japanese business, which was this week put up for sale.
Clarke said last year that Fresh & Easy was on track to begin to break even by the end of the 2012/13 financial year. Last year Fresh & Easy made a loss of £186m.
Neville-Rolfe said Clarke set out a "clear statement" and "that's what we're focusing on".
Shore Capital analyst Clive Black said the Japanese disposal showed Clarke was "not about flag pitching" but "about creating a sustainable, balanced model for growth".
He said that "no such medicine" as doled out in Japan was needed in the US, from where he had just returned from a visit to Fresh & Easy.
Black said: "We feel much more confident that Fresh & Easy cannot just break even but be profitable."
A mix of product innovation, improved ranging, better category management, and a revamp of the in-store store experience has led to an improvement in like-for-like sales. The stores are visibly warmer, with more theatre, there are stronger ranges and better space
utilisation, according to Black.
Shore expects losses to fall in 2011/12 to £125m, then to £56m the following year and for profitability to build thereafter.
Black thought Fresh & Easy showed a marked improvement compared with its launch four years ago, and Tesco should now focus on marketing to tell the public "how much the retail proposition has advanced".
Clarke said Tesco would sell its Japanese stores after concluding it "cannot build a sufficiently scalable business". Tesco will instead focus on its bigger businesses in Asia.
Tesco has struggled in Japan, a notoriously difficult market for international retailers. Neville-Rolfe said it had been a challenge to persuade shoppers to switch chains.
Japan is Tesco's smallest market. According to grocery body IGD, Tesco has 0.2% market share.
Tesco has 129 stores in Greater Tokyo. Sales last year were £476m, less than 1% of group sales. In the first quarter like-for-likes were down 6.4%. Tesco said more than half of its stores in Japan were profitable.