Tesco has revealed it is "supportive" of the government's plans for a national living wage, but pointed to the benefits it already offers staff.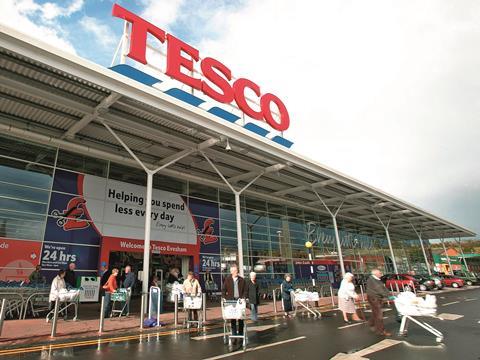 In yesterday's Budget, Chancellor George Osborne announced that the mandatory minimum wage will increase to £7.20 an hour next April for over-25s, rising to £9 an hour by 2020.
Analysts warned the jump in wage bills could be a major challenge for retailers. The Association of Convenience Stores argued it will have a "devastating" impact on small shops.
However Tesco has said it supports the prosposal, while its main rivals have failed to give an explicit view on the rate.
In a statement, Tesco said: "We know it is important to reward colleagues well, and that's why we pay one of the highest hourly [rates]."
"But we firmly believe in offering colleagues a total reward package and our benefits include a 10% colleague discount, shares scheme and pension, which we know they really value.
"That said, in line with our approach of offering sector-leading pay and a generous benefit package to all colleagues, we are supportive of the introduction of the national living wage."
At its AGM last month, Tesco's bosses faced a barrage of questions over the issue of a living wage. Chairman John Allan told shareholders at the meeting: "We've heard a lot of people talk about living wage today and we would have to be deaf in both ears not to have picked up that message."
Rivals' positions
Tesco's rivals were less explicit about their views on the Goverment's plans for a new minimum wage and flagged the benefits they offer staff.
Sainsbury's said in a statement: "Our basic rate of pay is currently £7.08, which is considerably above the minimum wage.
"We are currently exploring what our pay review will be for September but it has been in the region of 2% to 3% for the past three years. In addition to a rate per hour, we also give colleagues a broad package of benefits which include a pension, life insurance, paid breaks, annual bonus and a discount card. We believe in rewarding our colleagues fairly for the great customer service they provide in our stores and will of course comply with legislation to reach the new national living wage of £9 an hour by 2020."
Around 25% of Sainsbury's employees are under 25.
Morrisons said: "We are looking at the implications of the national living wage, so can't comment any further at the moment."
In a statement, Asda said: "The Chancellor has announced a number of changes that will impact our industry. We'll take time to digest these announcements once we've seen the detailed plans, keeping the best interests of our colleagues and customers front of mind."
Campaigners argue the Government's action on low pay is still not enough. The Living Wage Foundation says that a current living wage in London should be £9.15 an hour.