Tesco has opened an office in London's trendy Shoreditch to house a team of mobile app developers.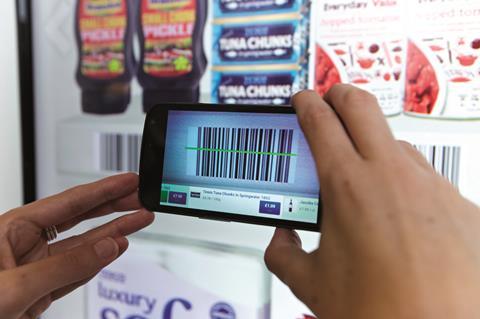 The team is headed by mobile experience director Luke Vinogradov, who prior to joining Tesco worked at Amazon Mobile and recommendations site Qype.
Vinogradov is recruiting people to develop the grocer's next generation of mobile apps. The team, based in what is dubbed 'Silicon Roundabout' because of the influx of digital companies, will also identify future trends in shopping on smartphones to inform the retailer where it needs to invest.
Tesco chief executive Philip Clarke said earlier this year that in future "app development is going to be just as important as property development". The retailer already has a suite of apps including for shopping on the go, Clubcard and Great British Chefs - an app designed to teach children how to cook.
A Tesco spokesman told Retail Week that the decision to create a base in Shoreditch was to position it at the heart of digital innovation and enable it to recruit top talent.
Tesco is also to open an office in nearby Clerkenwell, for its Blinkbox team.
The office is being fitted out and will include a room containing every model of TV, set-top box and games console to ensure its services run smoothly on each.
The Blinkbox team is currently based in a temporary building opposite Tesco's Cheshunt head office.
The London offices will also focus on digital user experience design and software engineering for devices including mobile, tablet and connected TV.
The grocer will launch new services Blinkboxmusic and Blinkboxbooks later this year. Blinkboxbooks is headed by former Facebook head of retail for Europe, the Middle East and Africa Gavin Sathianathan, and Blinkboxmusic is headed by the former head of Sainsbury's digital entertainment unit Mark Bennett, who has also previously worked at EMI and Warner Music.
Tesco reported last week that group online sales were up 13% to more than £3bn for the first time.
Tesco chief marketing officer Matt Atkinson said: "The digital campus in London gives us a flexible base to create real value for our people and leverage new skills."