As the new academic year begins, we look at why retail goliaths are increasingly turning to universities for more than just new talent.
Universities have long been a place where the retail sector can tap into talent but increasingly retailers are turning to these institutions for cutting-edge research and development collaborations.
This trend is being driven by big data, technological innovation and shopping habits moving online – trends that are shaking up traditional, high street-based business strategies.
In this changing landscape, the adoption of tech-focused skills and new ways of thinking are vital for the sector as it comes under increasing pressure to innovate rapidly.
With this in mind, how can universities help retailers boost their business? How should businesses go about working with them? And which universities do they need to know?
Research expertise
One of the key motivations behind Amazon's decision to open a research lab in Cambridge last year – which will work on Amazon's Alexa assistant and drone innovation – was the university's specialist knowledge in computer science and other frontline tech.
As Amazon director of machine learning Neil Lawrence explains: "Cambridge has great strength in machine learning and an ecosystem of technical expertise that makes it an ideal place to work."
This was the etail giant's third development hub in the UK, with centres already established in London and Edinburgh.
Lawrence says: "Each [centre has their] own collaborations with the academic institutions. The Edinburgh development centre, for example, has a close relationship with the University of Edinburgh, based on the same principles we operate in Cambridge."
Want to meet universities and talented graduates?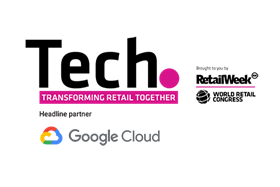 Visit Tech., which has partnerships with 20 of the biggest and best universities in the UK and overseas.
Bringing together more than 2,500 people from across the entire retail ecosystem, Tech. – which takes place on 12 and 13 September – is the biggest, boldest and best event for digital leaders and the smartest minds in technology to shape the future of the industry.
Visit tech.retail-week.com to book your tickets today.
Similar motives were behind Ocado Technology's decision to work with a number of universities on its robotic research project SecondHands, which is building a maintenance robot to assist human technicians in its warehouses.
As part of the scheme, the tech group, which develops the software and systems that power the Ocado.com platform, is leading on the work in a consortium with London's UCL, KIT in Germany, France's EPFL and the University of Rome.
Ocado chief technology officer Paul Clarke says: "The very challenging nature of this particular project means we need to be tapping into the primary research that's going on in those institutions.
"Effectively in creating the consortium we've played to the strengths of the particular partners based on what they are particularly strong at."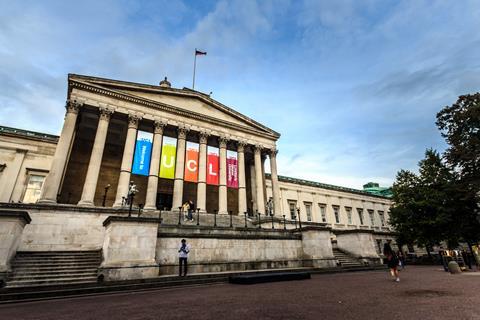 The project is funded by the EU Commission's €80bn research and innovation Horizon 2020 programme, which requires applicants to form consortia in order to qualify.
Clarke says Ocado has cut the project up into components with "each of those universities taking a piece of the puzzle".
UCL, for example, was tasked to look at 'computer vision techniques for 3D human pose estimation and semantic 3D reconstruction of dynamic scenes'.
Ocado Technology is then leading on integrating these systems in an industrial environment, the outcome of which will hopefully help the maintenance technicians working in the grocer's highly automated warehouses.
Creative clusters
Aside from being a direct source to expert knowledge, universities can often be a magnet for small and innovative businesses – as is the case for Cambridge, which is home to the creative 'Silicon Fen' cluster.
Cambridge University's pro vice-chancellor for enterprise and business relations professor Andy Neely says this was a draw for Amazon as well as a number of its other strategic business partners.
"AstraZeneca moved its HQ to Cambridge recently, in part, because there's a really interesting entrepreneurial cluster here with a load of start-ups doing cool things – and that's why Amazon is in Cambridge too," he says.
The innovation and technology that is developing as a consequence could be particularly interesting for the retail industry, which must adapt to consumer's fast-evolving needs.
"There has not been a better time for industry as a whole to engage with universities"

Ben Cole, London Loughborough University
Elsewhere, a tie-up between Sainsbury's and Imperial College London demonstrates how universities can provide tailored research for retailers to help them hit company targets and goals.
The Imperial research team has been working with Sainsbury's since 2010 to look at how it can reduce its carbon footprint through its decarbonisation strategy, transport operations and energy building performance.
Dr Salvador Acha, Imperial-Sainsbury's project manager and research fellow, has previously said the team is "working on developing innovative models and transferring our findings so Sainsbury's can make sound low-carbon investment decisions".
Manchester Metropolitan University, meanwhile, has developed a 3D body scanner, which is helping fashion retailers including Asos and Shop Direct to create accurate body measurements through scanned data and shape analysis.
MMU Manchester Fashion Institute principal lecturer Maria Malone (who was previously group head of quality for Littlewoods) says the technology can make significant cost savings for businesses by reducing customer clothing return rates.
To put that into context, she explains: "As an ex-Littlewoods employee, just in my area, if I could get returns down by 1%, I could make a million pounds."
Malone says this type of technology becomes "critical" as more fashion retailers move online and consumers have to make buying decision without actually trying on clothes.
Apprenticeships and employee learning
Apprenticeship schemes and employee learning (such as having employees sit in on lectures) can be another way for retailers to benefit on a number of levels from university partnerships.
Loughborough University London also offers tailored courses for its industry business partners, says Ben Cole, the university's stakeholder development manager.
"It's possible for retailers to come to us for bespoke training opportunities for their staff. If you look at our curriculum, there's a whole bunch of things to choose from.
"Our biggest programme is entrepreneurship and innovation management that looks at the innovation process, which is extremely important to retailers in terms of being ahead of the game."
Cole says this doesn't have to be an expensive process for retailers since a university's success is measured on two things: employability of their students and the impact of their research.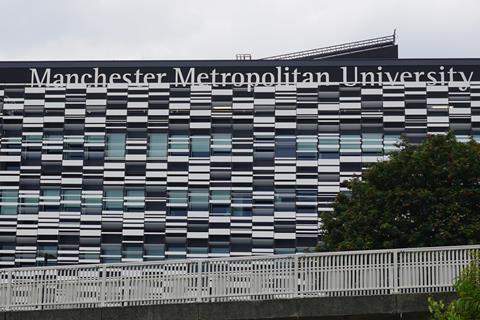 In other words, if an industry partnership can help the university demonstrate these two points that is a huge bonus for the academic institution – so it is "mutually beneficial", says Cole.
Apprenticeship schemes, meanwhile, can enable retailers to put the Apprenticeship Levy, which is a UK tax applicable to employers with a pay bill of more than £3m, to use, says MMU marketing and client relationship manager John Williams.
MMU has a number of apprenticeship schemes, including a tailored, retail-focused chartered manager degree apprenticeship it is running in partnership with Asda. It also has a digital and technology solutions degree apprenticeship, which Shop Direct is using for a number of its apprentices.
Williams says these schemes can often provide a gateway into the university for retail businesses.
"Many of the people teaching the programmes to the apprentices will also be the people who are available to work alongside employers on research as well, so it's a good way to develop that relationship," he says.
On this, Clarke makes a wider point around the importance of blurring the lines between education and industry.
"We need to fudge the boundary between industry and academia to make it easier for people to dip back into education to refresh skills, but also to help unis to get access to data and real-life problems, with academics going in for internships," he says.
For those retailers interested in recruiting talent, there are several ways partnerships can benefit business.
Loughborough, for example, enables industry to engage with its students – who are all postgraduates – for free through its Collaborative Project, where businesses can have a team of students working on a problem within their industry.
This gives organisations the ability to tap into the institution's research while getting access to a diverse talent pool.
Advice for businesses on working with universities
Most universities have established enterprise or partnerships offices to engage and work with industry, so starting a conversation has never been easier.
As Cole says: "There has not been a better time for industry as a whole to engage with universities. The more retailers engage the more they'll stay innovative and alive in what is an extremely competitive market."
That said, it is also vital for businesses to engage with academic institutions on a number of levels to get the most out of the relationship, says Clarke.
He advises retailers to "build a network at lots of different levels and see this as a mesh where it isn't necessarily just going and talking to a university about a specific topic. You need to invest in this in a wider way as part of how you build your network with the uni and other parts of the industry."
"Open up and help them understand what happens behind the scenes of retail – retail is a very complex and complicated industry"

Julian Burnett, IBM
IBM head of retail Julian Burnett echoes this point and explains how investing time in building long-term relationships with universities can bear fruit for both partners.
He says: "I have ongoing collaboration with Oxford Brookes University, which I've had in flow for a decade across different retail roles, where I take new ideas into and out of that relationship."
Giving wider advice about how best to foster relationships with universities, Burnett says it is crucial for retailers to be "open and transparent" about the problems they are trying to solve.
"Open up and help them understand what happens behind the scenes of retail – retail is a very complex and complicated industry, so being open to detailed conversations will be really helpful to stimulate interest," he says.
Matalan senior recruitment manager Rachel Russell agrees: "Being open and honest with universities about our business goals and ambitions is critical if they're to help us find the right talent. Conversations can also help to discover synergies with areas that universities want to focus on from an R&D perspective."
Think outside the box
Detailed and varied conversations can also lead to new discoveries, adds Clarke.
"I'm a huge believer in intersectional thinking. Some of the most exciting ideas come from the intersection of different industries but are often ones that are quite far away from the area that you want to apply the solution to, so you have to be prepared to play the field.
"If you go about this in a very targeted way you might be lucky but there's huge amount of serendipity involved. It's about investing in going to events, talking, building a network, exploring things quite far away from what you consider being your domain in terms of retail. That approach in my experience bears fruit."
This approach is helping Ocado develop a healthcare system for its warehouse robots, says Clarke.
The technology aims to spot the onset of problems within its robots before they become serious, which Clarke says is "a direct analogue of what [the medical industry is] going to do with remote medicine".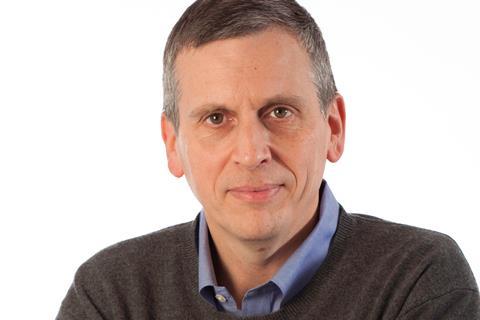 For firms interested in thinking outside the box, universities such as Cambridge enable businesses to collaborate via research initiatives or themes rather than just through specific departments and individuals.
As Neely explains: "In addition to being organised by departments, we created a load of entrance points to Cambridge structured around research themes such as big data. The people who are involved come from different departments and backgrounds but all have a common interest in a particular theme."
Regardless of which route retailers choose to go down, however, it is clear that partnering with academic institutions can play a vital role in discovery and innovation for the retail industry.
As Lawrence puts it: "These partnerships are critical, not just for talent, but for the sharing of ideas. Historically, the retail sector doesn't have a tradition of attracting the best computer scientists, but modern retail is as much a challenge of movement of information as movement of goods.
"This mapping from the digital to the physical world is right at the cusp of artificial intelligence. If we are to progress in line with the promise of these techniques such as [machine learning] and AI, industry and academia need to work closely together."
He adds: "The retail sector faces the very real challenge of leveraging the techniques within existing supply chain networks, and these challenges bring research questions that cannot be addressed in academic departments alone."
Why Amazon, Ocado and Asda are going to university
1

Currently reading

Why Amazon, Ocado and Asda are going to university

2