Tesco has introduced virtual fitting room mirrors to three of its stores to allow shoppers to try on clothes without wearing them.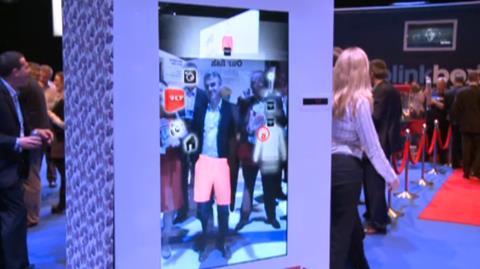 The innovation means shoppers can test which products suit clothes they are already wearing.
Tesco chief information officer Mike McNamara displayed a number of innovations he expects will "transform retail" at the grocer's annual company conference.
He said the mirrors are being trialled in three stores including one in a children's clothing department. He said: "It overlays a digital signage screen on top of a normal mirror, [you] can try on digital products, which trousers go with that shirt.
"When we've trialled it with kids on kids clothing it's like an Xbox at home, they just love it."
The grocer is also trialling 'Endless Aisles' in its toy section. The giant touch screens allow shoppers to scroll through products and purchase them in store.
He said: "You can pack as many products as you want into one virtual screen. When you want to buy it you just tap on it and there you go."
Tesco is also using virtual merchandising software to plan where it puts products in store. "This allows us to build a 3D representation of the store where we pack virtual products on to virtual shelves," McNamara added.