Topman has created 3D avatars of the models on its spring/summer 2015 catwalk as owner Arcadia continues to develop its digital offer.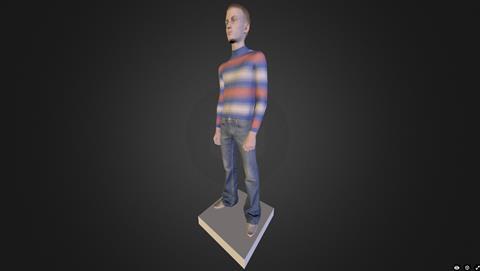 The fashion retailer created the digital models in a bid to improve engagement and interest in the brand, by giving a 3D view of the clothes in its upcoming collection.
The avatars are available to view on its website and a spokeswoman for Topman said they enable shoppers to "explore the collection in an interactive way".
The avatars were created after the models' final walk down the catwalk for the Topman Design show at the London Collections: Men fashion show in June.
As they stepped off the catwalk they entered a 3D scanner that was used to create the digital models. The avatars mean the clothes can be seen from 360 degrees.
3D scans were also taken of celebrities at the show, including TV presenter Nick Grimshaw and GQ editor Dylan Jones.
On of the 3D models can be seen below: