What are the most important technology innovations to have hit retailers in the past few years? Sarah Butler finds out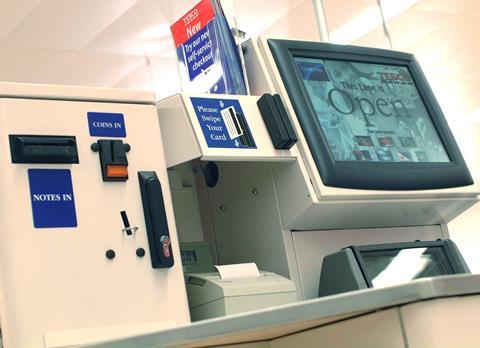 Over the past two decades, technology has been at the heart of every step change in retail. New IT and the resulting changes in customer behaviour have been the driving force behind everything from loyalty cards to etail – and no doubt it will continue to shape the industry's evolution in years to come. So what are today's most important technologies that are changing how people shop?
Nearfield and location-based communications
Wi-Fi and nearfield communications are set to have a big influence on shoppers and retailers in the years ahead, enabling shoppers to use their phones to interact with high street stores as they walk past them.
Smartphones can locate a user's position using Wi-Fi networks and the global positioning system (GPS), allowing retailers to potentially track anonymous customer journeys in store – something they've not been able to do before. It could provide insight into how customers shop and their decision-making process by showing the route they choose to take, providing the kind of data footprint the ecommerce browsing history has yielded for years. Once the data sets become big enough, it could have big implications for the way stores are laid out.
Tesco is trialling an in-store navigation tool that directs shoppers to the location of particular products via their mobile phone, and Harrods released a similar navigation application earlier this year. Not only does the technology help customers find things easily, retailers could potentially use it to guide them past certain in-store promotions.
GPS could have other uses too – retailers including John Lewis are already examining how it might allow them to identify shoppers in a particular store enabling personalised offers and information to be sent to their mobile phone.
Sarah Peters, lead retail analyst at research company Verdict, says this kind of communication could potentially draw shoppers into stores but retailers need to manage it carefully to avoid people becoming inundated. One possibility is giving shoppers the option to swipe their mobile phone over a contactless reader in the store, indicating they're happy to receive information.
None of this, however, will be possible without free customer Wi-Fi. Tesco believes it's important, and is trialling it in four stores, making it easier for shoppers to check their Clubcard account and access discount vouchers via their mobile. The company will roll the service out to all stores if it is successful and others are likely to follow suit.
Analytics
It may not be the sexiest technology, but data analytics is the engine driving retailers' interaction with shoppers in the multichannel era. Previously the preserve of those with deep pockets, the cost of the technology has dropped while its sophistication has jumped – now, the aim is a single view of the customer that cuts across mobile, online and stores, and tells a retailer how shoppers use different channels.
The likes of John Lewis and Aurora Fashions are investing heavily in systems that can draw together sales data from their stores and website to give a 360° view of how customers shop.
This data is helping hone customer communications ensuring each shopper is sent suitably appealing product information and offers.
The next step for retailers will be real-time analytical systems providing up to the minute information on stock, enabling shoppers to reserve an item for pick-up within hours.
Software that helps calculate what the best mark-down is in order to sell stock within a particular timeframe is becoming important for fashion retailers, and companies such as Itim, which offer price and promotion optimisation software, are seeing rising interest in the UK.
Shop Direct, owner of the Littlewoods and Very brands, says it uses a bespoke system to help set pricing on different categories by understanding how different customer groups might react.
Self service
The number of self-checkout tills is to triple in Europe by the end of 2012, according to analyst Planet Retail.
While self service is fairly ubiquitous, the technology is still evolving. Smaller machines able to re-use cash paid in are becoming popular, and tunnel scanners which automatically scan products as they pass through readers are on the horizon.
Another development is the use of mobile phones to self-scan goods. Tesco is working on an iPhone app to make this possible in the UK and is already testing the idea in some stores with Motorola phones.
But widespread use of stores offering pure self-service seems unlikely. In the UK Tesco has operated only one such outlet since 2009. Retailers elsewhere have abandoned trials and in the US some retailers are now removing self-checkouts in a bid to differentiate themselves.
Another spin on the self-service check-out is the internet kiosk. Marks & Spencer is trialling kiosks, which it says are useful for improving access to size-complex ranges.
Mobile commerce
Mobile commerce has been the hit of the past 18 months. M&S is one high street name to ramp up its investment – it says visitor numbers are growing 300% year on year and it has taken 59,000 orders since it launched its mobile site in May 2010.
"Because the smartphone is shoppers' medium of choice, all of the security fears people thought might apply, don't," says Sienne Viet, social and mobile commerce development manager at M&S.
Consumers can now access information on prices, ranges, offers and reviews on smartphones and shoppers will increasingly expect to see Quick Response (QR) codes, a more complex form of barcode, on advertising and catalogues, and even in-store.
This easy access to in-depth information is an emerging challenge for shop assistants who may be presented with a barrage of tricky questions. In response, some retailers are giving staff tablets or kiosks to provide detailed product information and online ordering.
The next step, already being trialled by Apple and US department store Nordstrom, is the use of tablets as mobile check-outs and digital receipts, which can be sent directly to an email address.
Social networking
With Facebook now taking up five times more of users' time than any other website, there's no doubt about the social networking site's importance online.
Retailers from M&S and John Lewis to B&Q all have a presence on Facebook, but until recently there has been a reticence about direct selling online. Retailers including Topshop are now trying more direct links from their Facebook profiles to their websites.
Most sites are focused on discussion and interaction with many offering a "daily deal" or "new in" update for followers.
Gareth Jones, retail director at Littlewoods and Very brand owner Shop Direct, says it has seen a explosion in Facebook users in the past four or five months. He said the reviews from friends and peers are important to shoppers so having a strategy on Facebook was vital. Facebook isn't the only one either – retailers are exploring uses of Twitter and several including fashion retailer Boden have launched their own social sites.
But Jones says: "We are careful about how we use our social site to introduce customers to commerce. If you are overtly selling to customers, then they can turn off."
With IT's tentacles reaching into the most unlikely quarters, even those whose businesses don't need to be at the forefront of innovation should be keeping an eye on developments – in the future these five will be first among the technologies that matter.