From Lisbon to Singapore, thriving start-up scenes are emerging with booming levels of entrepreneurship and super-slick B2B technology.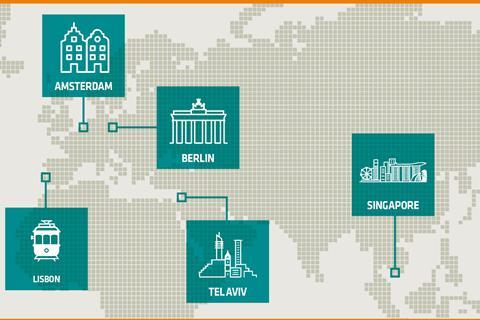 For many tech entrepreneurs, the dream location for running their start-up was Silicon Valley, home to iconic tech companies like Google, Facebook and Uber.
Talent from across the world descended on the Bay Area, hoping to catch the attention of angel investors and venture capitalists, and San Francisco, known for Summer of Love hippies and the Beat Generation, quickly gained the status as the world's number one tech ecosystem.
But now the boom around Silicon Valley – and its eye-watering rents – seems to be quietening. Instead, tech hubs across the world are emerging, giving San Francisco a run for its money.
But why does this matter for the retail industry?
With technology playing a greater role in retail in areas from theft prevention to payments, retailers are looking beyond the UK to work with the world's very best start-ups in order to take advantage of cutting-edge technology. Their location could be anywhere from Copenhagen to Tallinn.
International trade secretary Liam Fox told Retail Week "the world's emerging tech hubs offer tremendous opportunities for British retailers" and his department's 3,500 global staff are "uniquely placed to help UK firms break into markets around the world".
Fox adds: "Whether it is facilitating introductions to new business partners or arranging trade missions showcasing British innovation, we are making it easier than ever before for UK retailers to succeed overseas driving future growth."
Missguided chief digital officer Jonathan Wall visited Tel Aviv in 2012 through an initiative with the UK government when he was at Shop Direct. As time and money is usually limited, he recommends visiting any potential international tech hubs with a specific challenge that needs solving.
"It is very easy to get carried away with all the possibilities of solutions you will hear and certainly keep them in mind, but don't forget the challenge you were trying to resolve in the first place," he warns.
Sean McKee, head of ecommerce at Schuh, has visited Israel's tech hub in Tel Aviv twice. As well as tapping into the government's contacts, he advises fellow retailers scouting start-ups overseas to "get some help with local people who have contacts and can help with the logistics and organise your diary".
He also recommends making sure there is a very clear brief of what the business is trying to achieve and any list provided by a local partner looks relevant. "Focus on what you want to achieve and have an organised approach," he adds.
Further advice from Wall: "Find knowledge from other retailers who have been there and already made the mistakes and learn from them."
Five of the tech scenes you should know
Tel Aviv
Israel's version of Silicon Valley, Silicon Wadi, an area around Tel Aviv's coastal plain, has grown into a strong and mature tech hub, filled with start-ups, venture capital firms and angel investors.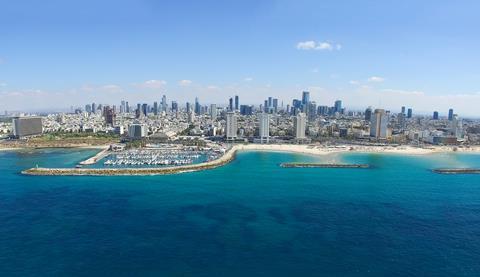 Areas of specialism in this Middle Eastern metropolis include fintech, mobile, health, and marketing and advertising-related tech.
Tel Aviv is attracting high-profile retailers. Alibaba has strong ties to the city, with the Chinese etailer snapping up QR code start-up Visualead. It also plans to establish a research and development lab in the city.
Meanwhile, Nike bought Tel Aviv-based fashion technology company Invertex in April.
"Israel has a great understanding of the UK retail market and strong connections into the [marketing technology] scene," says Wall.
"Along with the fact that it is considerably closer to the UK in flying time and time zones [than San Francisco], it's certainly one of the areas that should be considered when looking abroad."
The best way to approach the tech scene in Tel Aviv is to find a local partner that not only knows the relevant start-ups but the best ones, says Yael Kochman, partner and chief executive at Re:Tech, a Tel-Aviv based Innovation Hub for retail and ecommerce technologies, which has hosted delegations of retailers including Nike, IKEA, Asos and Zalando.
"They can help you sort through Israel's 6,000-plus start-ups and find the ones most relevant and suitable for your needs." Kochman adds that Re:Tech can help organise delegations for customers to meet dozens of start-ups in a few days.
Two start-ups to know
CommonSense Robotics
Kochman says: "This start-up is building on-demand supply chains that enable retailers to make profitable, one-hour deliveries to their online customers. Imagine a world of small robots. Hundreds of them. Moving things around in a really smart way."
Mmuze
"It enables businesses to create intelligent text and voice conversational commerce experiences across the different touchpoints of the customer journey. It was recently listed as a 'vendor to watch' by Gartner," Kochman says.
Lisbon
With Web Summit moving its annual mega-tech event from Dublin to the Portuguese capital, Lisbon's status as a tech hub has seriously soared in recent years.
Its cheap rents, warm weather and easy access to the beach are pulling in start-ups from everywhere from the UK to Berlin.
"Lisbon is a calm, tolerant and culturally open cosmopolitan city with a good quality of life and a culture of great openness to innovation and technology," says Miguel Fontes, chief executive of tech incubator Startup Lisboa.
As for any specialisms, Fontes says: "There isn't really a sectorial specialisation, it's an ecosystem characterised by its diversity." However, he adds that a rising number of start-ups use AI as a key element in the development of new products and services.
Berlin-based fashion retailer Zalando, always at the forefront of innovation, has felt the pull of the city and opened its own tech hub in Lisbon in June – following on from its existing hubs in places such as Dublin and Helsinki.
Anna Lamik, operational lead of the Zalando Lisbon Hub, says the city was an easy choice for the etailer.
She says: "Lisbon hosts an excellent tech ecosystem with a lot of start-ups and an active community of tech experts, and has low living costs and an attractive vibe for locals as well as internationals, allowing us to attract talent."
She adds that its strong educational system also makes access to high levels of talent a very attractive prospect for the company. "They have helped boost our profile and brought in new perspectives on our products from all angles," says Lamik.
Two start-ups to know
Feet It
Fontes says: "This start-up is solving the problem of customers' resistance of buying footwear online, and also solving the problem of returns. It's currently doing a pilot with the [sports retailer] SportZone."
Yoochai
"Its website allows brands to find and rent pop-up retail space and provides free promotion, legal contracts and payments online," he adds.
Berlin
Against a backdrop of urban grit with derelict buildings turned into co-working spaces, Berlin has emerged as one of the most exciting tech scenes in the world, with one start-up launching every 20 minutes, according to advisory agency Gruenden.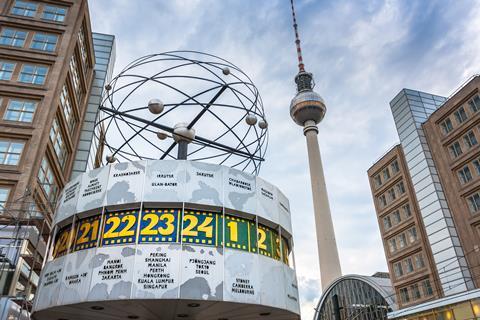 "There's a culture of experimentation baked within Berlin's DNA that makes it a great tech hub," says Jag Singh, managing director at the city's Techstars Metro Accelerator.
"After decades behind a wall, Berlin opened itself up to people from around the world looking to build a utopia of sorts.
"That call was answered by anarchists, socialists and capitalists alike, and the radical energy harnessed by the creative differences between these groups has helped Berlin leapfrog many of its more established 'competitors' in Europe."
While its tech scene has launched successful start-ups in the fintech and marketing world, it has also made a name for itself in the retail space, with Zalando – now Europe's biggest online fashion retailer – now one of its biggest start-up success stories.
Singh adds that Berlin is often referred to as the blockchain capital.
He says it is an ideal tech hub for retailers to swoop on because "it's the perfect test bed for disruptive technologies and concepts".
He adds: "Almost every major European retailer is working with Berlin-based start-ups, and I've recently seen a couple of large US retailers sign deals with start-ups currently working out of Berlin.
"Metro, the European specialist in food and wholesale launched their accelerator, in partnership with Techstars, a couple of years ago too."
Retailers keen on finding more should approach local partners such as Berlin Partner, an organisation which promotes investment in the city.
Two start-ups to know
ProtoPixel
"Its platform helps businesses including retailers deploy better lighting experiences to convert more footfall," says Singh. "While helping to decrease operational costs."
RetailQuant
Singh says: "A customer data analytics company that uses the newest 'internet of things' and AI technology, RetailQuant enables retailers to understand who shops at their location, what they buy and when they are present."
Amsterdam
The capital of the Netherlands has a thriving start-up scene, with a growing number of accelerators, tech academies and co-working spaces cropping up across the city.
"The Dutch are traders by DNA," says StartupAmsterdam's marketing and communications lead Alexandra Belicova.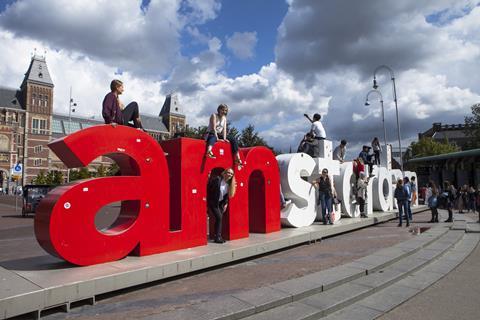 "Nowadays, catalysed by a huge talent pool, proximity to potential clients and partners and a cosmopolitan atmosphere, Amsterdam's business and start-up life is flourishing and it continuously attracts new, up-and-coming businesses.
"This, combined with the Dutch entrepreneurial mindset, makes for a fast growing start-up culture which we are very proud of."
One organisation worth noting is the Fashion for Good accelerator, which connects major fashion retailers – past clients include C&A, Zalando and Adidas – with innovative fashion start-ups to work on solutions for sustainable fashion.
For those looking to connect with start-ups in the city, Belicova says it's worth joining StartupAmsterdam's Corporate Network, a kind of marketplace between corporates and start-ups.
She also recommends taking part in a Launchpad Meetup, when companies organises events for start-ups to come and pitch their solutions.
"Also reach out to start-up accelerators and become a sponsor, mentor or any other kind of partner," advises Belicova.
Two start-ups to know
Adyen
Belicova says: "Amsterdam's poster child and the first Dutch unicorn. It develops mobile payment solutions and works with clients such as eBay, Netflix and Uber."
Belicova says: "It helps retailers analyse the online behaviour of their customers by generating user feedback."
Singapore
Despite a population of just five million people, Singapore has rapidly emerged as a tech hub worth knowing about.
Its government is deeply committed to a long-term investment in tech infrastructure and actively encourages start-ups to build apps using public data.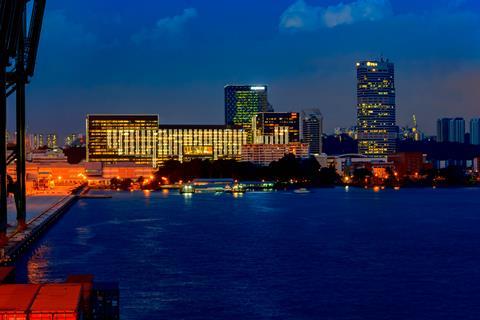 "It is the perfect storm of connected consumers, a savvy government, willing corporates and close a proximity to new markets and exciting ideas in south-east Asia as a whole," says Charlotte McEleny, Asia editor for marketing title The Drum.
Given it is a thriving financial hub – Singapore is home to many major bank headquarters – there's a strong focus on fintech, while AI, blockchain and crypto currency start-ups have emerged in the city-state too.
"A little less surprising, perhaps, are the large number of gaming start-ups," adds McEleny.
Retailers interested in finding out more should investigate some of the many start-up events such as Innovfest, Tech in Asia and Echelon, which provide useful insights into local start-ups.
"There's also a thriving co-working space scene that always hold events and are willing to introduce members to partners," says McEleny, who adds that Unilever has set up Level3, a dedicated co-working and events space, in Mapletree Business City.
Singapore is certainly catching the attention of international brands. "One of Alibaba's biggest investments has been in south-east Asia in [ecommerce platform] Lazada," says McEleny.
"What's becoming apparent is that consumer brands such as Unilever, P&G, Diageo and Mondelez are looking at Asia to drive ecommerce and test out direct to consumer channels."
Two start-ups to know
Trax
McEleny says: "Now a global powerhouse, Trax is pioneering image recognition for retail."
TradeGecko
"It's on the less sexy side of ecommerce," says McEleny. "But TradeGecko powers inventory management and provides smart analytics for online retailers."