The retail technology industry is full of small, fast-growth technology companies that could help retailers solve some of the challenges and problems of a multichannel world. Retail Week is highlighting some of the best.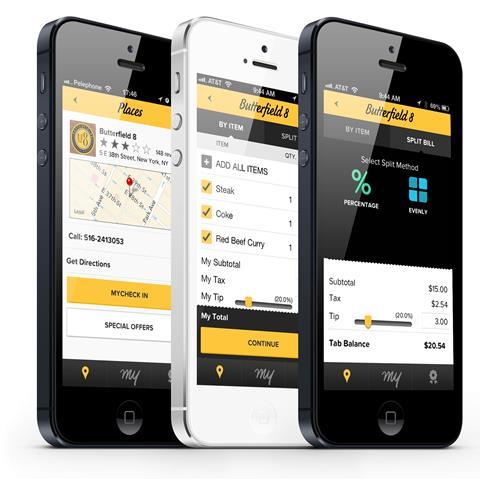 Eric Van der Kleij, head of start-up accelerator Level 39 has nominated MyCheck as start-up of the week.
MyCheck
Founded: 2011
Investment: The company has raised $6.1 million
Retail partners: MyCheck has operations in Israel, Brazil, USA and the UK. In the UK you can use MyCheck in venues such as Prezzo, Busaba Eathai and Stax Burgers.
Founders: Shlomit Kugler, Erez Spatz and Tal Zvi Nathanel, Asaf Werthaimer.
What it does:
There are three different MyCheck products. These include a consumer facing app, which enables users to make mobile payments at different venues. 'White Label' is a retailer focused solution consisting of specially designed apps for brands who wish to own the whole payment experience. This platform has already been adopted by many restaurant chains worldwide. Finally, there is 'MyCheck Inside', another retailer focused solution that enables the client to embed MyCheck technology into existing apps to provide customers a streamlined checkout experience. MyCheck technology has been adopted by industry giants such as Paypal (UK,US), Isracard (Mastercard's licensee in Israel) and other payment companies worldwide.
Why it is relevant to retailers:
The payment technology industry in the UK is fiercely competitive. MyCheck occupies a niche is in the restaurant payment space. They know that customers want convenience and speed when it comes to splitting and paying the bill in a restaurant, MyCheck facilitates this by enabling customers to pay up and get out without pulling their card out of their wallet. Additionally, with the ever-growing proliferation of chain-restaurants in the UK market MyCheck have the opportunity to accelerate their roll-out by selling into chains and integrating at the PoS level. It is worth remembering that the restaurants benefit too. By reducing the 'payment friction' restaurants can fit in more covers and, as long as the food is good, increase customer satisfaction.