SShop Direct has appointed a specialist, 20-strong team of advisers to help drive innovations across its customer service division.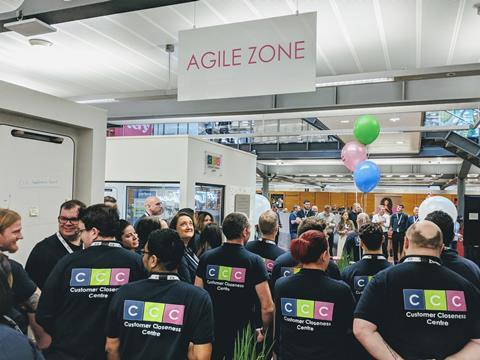 The pureplay retailer said the new team will be based at its Liverpool head office and will work in four-week cycles to deliver rapid change and make improvements to its current digital customer service offering.
Shop Direct said the first two weeks of a cycle will be spent "dealing directly with customer queries via the phone and web chat to identify improvement opportunities", and the last two weeks using the gathered data to "rewrite processes and test new technology".
Some of the new customer service tools the team will be working on include one "to help specific issues be resolved within a single call by following a 'decision tree' and allow instant news alerts to be shared with all 1,500 customer service colleagues".
The change comes after 30% of Shop Direct's customer contact came via its digital channels in 2018.
Group operations director at Shop Direct, Phil Hackney, said: "This new head office team and facility underlines our mission to create a frictionless and increasingly digital customer service experience to complement the seamless online journey customers already have when shopping on Very.co.uk and Littlewoods.com.
"Who better to identify opportunities for customer service improvement than our existing frontline advisers?"