Whether it's headcount cuts, outsourcing or in-sourcing, retailers are shaking up their contact centres in line with the changing face of home shopping. Joanna Perry asks what the future holds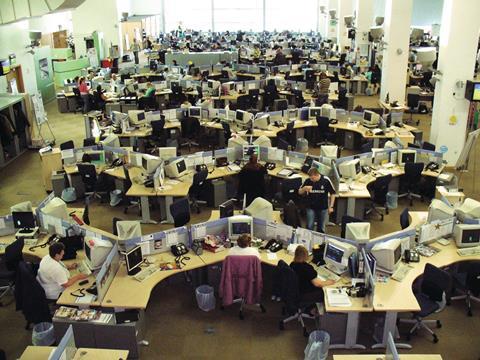 More than 34,000 customers call DSGi each day. It's a staggering figure, and one that the retailer hopes to reduce, having taken back control of its contact centre operation from an outsourcer in July this year.
In January, Shop Direct Group announced that it would axe about 1,000 roles with the closure of a call centre in Crosby, in the Northwest. At the time, Shop Direct chief executive Mark Newton-Jones said the closure was due to changes in the structure of its sales, with mail order customers who ring in their orders being replaced by those who order online.
Most retailers don't take a significant percentage of orders over the phone, with home shopping focused on the web, but they do get the same pre-sales and post-sales queries. So will the contact centre be the most effective way to deal with them in the years to come, and what will it look like?
Scott Weavers-Wright, partner at multichannel nursery retailer Kiddicare, says that he is having to increase the size of his call centre in response to growing consumer demand. He recognises that it can't continue to grow indefinitely as sales do, and has plans to make customer service "more intelligent".
One of Weavers-Wright's biggest frustrations is that he has not been able to do this yet. He explains: "Of 500 calls to the contact centre each day, about 250 are about products and pre-sales."
In particular, he wants to analyse pre-sales product enquiries that Kiddicare's call centre receives, with a view to dynamically updating the website with relevant information so that other customers don't need to call with the same questions.
Weavers-Wright says that to make this useful for customers, it needs to be visible on the site in several places. For instance, answers to questions about specific products could be shown on product detail pages, but also exposed through the site's search tool. So if a customer searches for Maclaren buggies, one of the top search results that comes up should be a page for the top 10 questions and answers asked about Maclaren buggies.
At DSGi, group services director Sebastian James says that while retailers always say they are doing things to improve customer service, on this occasion the in-sourcing of the contact centre operation really has been designed to have that effect.
"We receive 12.5 million calls a year, and they are our customers, so we felt we should answer those calls," he says.
James also points out this customer contact is a rich source of feedback, which can be wasted if the contact centre is run by a third party. "Every customer who calls does so with critical information about what's wrong with our business," he says.
He continues that the retailer needs to work out what these problems are and fix them, so that call volumes fall. "First call resolution wasn't a priority for the outsourcer, but it is critical for us," says James. DSGi's agents will be measured and rewarded on this key performance indicator.
Don't blame the outsourcer
Philip Michell, consulting director at contact centre provider Vertex, points out that not all outsourcers should be tarred with the same brush. The company is investing heavily in technology to improve the customer service offered to retailers' customers, and is also innovating in terms of the business model.
He says that a good outsourcing partner will consider how the retailer can drive down calls that are generated by simple failures, such as the way information is presented on a store card statement.
"With a traditional approach to outsourcing you pay on a per-call or per-seat basis. As an outsourcer you have no incentive to reduce the number of calls handled. We are comfortable taking voice analytics and working out how many times the word refund has been used on a call, etc. We can then work with the retailer to prevent those things happening again," he explains.
Michell adds that Vertex is trying to change the commercial relationship, so both sides have an incentive to reduce calls and increase sales volumes.
DSGi now runs two contact centres - one in Sheffield that has around 900 seats and deals with customer service and sales, and the other in Nottingham, which deals with technical calls.
James says that under the outsourcer, agents were constrained in what they could help customers with. "You can't give them the same access to your systems as you can your own people," he says. "For instance, it was possible for the contact centre to make a booking for a delivery, but not to change a booking. Now agents can do both."
He adds there are hundreds of examples like this, and the retailer is looking at improving the things that made it look irrational to its customers.
The day the contact centres came back under DSGi's control it launched a programme called medics, which trained a group of agents to deal with call resolution and specifically handling problems the outsourcer would not have been able to resolve. Many other agents have also quickly stepped up to the new challenge without this specialist training, resolving calls they would not have been able to before.
Tangible results
He says that since the operation came back in-house, "1,600 customers who otherwise would have had to send a letter to John Browett or whoever have had their complaints resolved".
Many of the agents worked for DSGi before the outsourcing deal and the response to them coming back in-house has been favourable, says James. "They were always worried about their average call-handling times, but now they can spend an extra minute or two with customers to get problems resolved."
DSGi is putting its money where its mouth is when it comes to reducing call volumes. "We are investing heavily this year and next year in routing. At the moment you might have to press up to 19 numbers to get to the person you want to speak to. By September, you will only have to press three buttons or less."
Next year DSGi will invest in more sophisticated systems - intelligently routing problems such as when a delivery fails, which would mean the agent already knows why the customer is calling when they are connected.
James wants to automate commodity calls - for instance, text messaging customers with delivery dates - so that the customer services team can focus on the genuinely complicated issues. The use of routing should also allow people who are trying to buy something to speak to a member of the sales team quickly, and there is an important role for technical calls as they allow DSGi to sell more phone-based support packages.
This should help him achieve his goal of dramatically reducing the number of calls received in the next two to three years. "We shouldn't have 12.5 million calls a year - that is too many."
As call centres have turned into contact centres, agents now also have to deal with customer emails. Michell says that customers expect an email response almost as quickly as if they had phoned the retailer - basically instantly. In Vertex's call centres a system from Numero is being used that allows emails to be analysed and the response pre-populated with information and links that the customer services agent can build on. Michell says that this allows a much richer response to be generated for the customer, and provides a four-fold productivity benefit for agents.
The growth in online and multichannel sales has created new issues for retailers when it comes to customer contact. The old outsourcing model is too costly to be sustainable, but what
it is being replaced with can leave both customers and finance directors feeling satisfied.
The pre-sales paradigm
Consumers have revealed their preferences for how they would like their questions answered when shopping on an etail website.
Once they are on a site:
37% want to use email
23% turn to the frequently asked questions section first
18% choose to call the customer services team
However, when no online customer service option is available, while more than 50% turn to the phone or email to ask their question, 22% try another site and 15% try a competitor's site.
A resounding 94% of the 2,000-plus consumers who were questioned for the research said that customer service is either important or very important when they are using the web, while 60% saidit is very important.
Source: You Gov on behalf of nGenera CIM