A raft of top retailers have signed up to the contactless payment system Apple Pay, but some of the industry's biggest names remain to be convinced.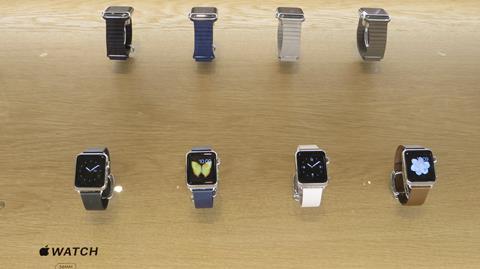 Marks & Spencer, Boots, Waitrose and Lidl will be among those to adopt Apple Pay when it goes live next month in 250,000 locations.
Sainsbury's chief executive Mike Coupe is among those who will wait and see the reaction. He said: "Clearly it's a fast evolving marketplace and we will adapt as we see fit. We will see how the market plays out over time."
Tesco and Co-op are also notable absentees as retail launch partners for Apple Pay. However, they – like other retailers who have contactless payment options – will still be able to process transactions for consumers using the new service.
One issue concerning retailers of high-value goods is how much consumers are allowed to spend when making contactless payments because of card payment industry restrictions.
IDC senior research analyst Miya Knights said: "Retailers have told me that the £20 industry cap has held back mass adoption of contactless terminals."
However, Apple Pay's arrival could speed up the adoption of contactless terminals by retailers.
Higher value purchases
Executive director of mobile at Visa Europe Jeremy Nicholds said that retailers can choose to accept higher value contactless payments over the £20 limit, and believes many will this year.
Consumers would need to provide verification for transactions over the limit, such as a passcode on their mobile.
Apple Pay's security features mean there is automatically additional verification – in its case the user's fingerprint, an innovation that some observers believe will enable wider use of contactless payment for higher value goods.
Forrester analyst Thomas Husson said the publicity surrounding Apple Pay's launch was likely to create awareness and interest but that more retailers need to offer the service.
"Apple Pay needs merchants more than merchants need Apple Pay," he said.
He believed Apple needs to showcase the value for retailers. "The jury is still out for merchants," he maintained.
No comment was available from Apple.
Retail jury out ahead of Apple Pay launch in UK next month
1

Currently reading

Retail jury out ahead of Apple Pay launch in UK next month

2

3

4

5

6

7