The great and the good have gathered for the National Retail Federation's (NRF) Big Show in New York, which has kicked off with an air of caution.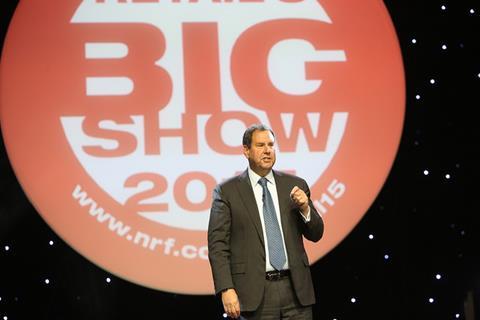 Sub-zero temperatures have greeted delegates from as far afield as Australia for one of the biggest events in the retail calendar.
David von Blanckensee, an IT architect at Australia-based Country Road, points out he left temperatures in the mid-forties to brave the icy blasts of a New York to attend NRF 2015.
His travels are testament to the lure the conference has and the international nature of the event is evident from all the headsets on show for those who need the talks translated.
Although the opening day on Sunday is traditionally quieter, there were still enough delegates at the Jacob K. Javits convention centre to force the organisers to shut the doors early on an Internet of Things talk that was oversubscribed.
The popularity of the Internet of Things – or the Internet of Everything as Cisco insists on calling it – comes as no surprise due to the hype it has received over the past year.
The first day's speakers have already been remarkably candid. Harrods has admitted early signs it had cracked the holy grail of digital marketing were quickly quashed.
Meanwhile, what was billed as an upbeat talk on 'why the shopping centre industry is thriving around the world' proved to be anything but.
Instead, the panel bemoaned the tough retail markets in the US and Europe and conceded they are banking on China's inexorable growth counter-balancing their Western woes.
Although there may be no easy wins for European or US retailers, retailers could be well advised to take a pragmatic approach to the latest fad.
Mike Webster, the general manager of Oracle's retail arm, believes the answer for retailers lies in getting back to basics.
He subscribes to Andy Street's view that 'stores still mater'.
Things can be expected to heat up as the key notes come thick and fast tomorrow. Unfortunately the same can't be said for the New York weather.