Macy's has been upping its game in the world of retail technology recently in a bid to further blend the realms of online and offline.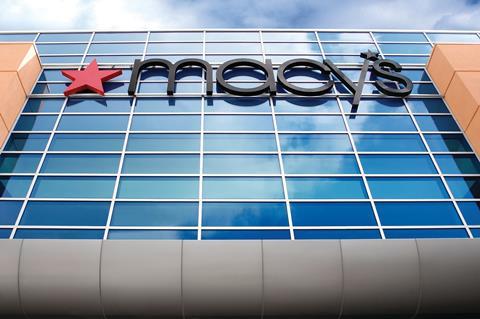 The department store group is ramping up its in-store and mobile technology to better cater to the needs of the modern consumer.
After the launch of the likes of Shop Kick and Macy's Wallet, the retailer is not planning on taking its foot off the pedal anytime soon as it invests in a new wave of innovations.
Macy's is testing point-of-purchase terminals in Cincinnati to create efficiencies in the in-store experience. Shoppers can scan items, search for alternative colours or sizes, access customer reviews on Facebook and even bypass the queues by paying at the terminal.
In addition, 'look book' terminals (a digital catalogue) inspire the shopper by showing how a particular garment looks with different items.
Investing in such technology will boost Macy's image as a more youthful, relevant brand.
As Planet Retail's US shopper data shows, while only 10% of shoppers aged 35 and over have used an in-store terminal to view additional information, for under 35s this figure more than doubles to 22%.
Calvin Klein virtual assistant
Calvin Klein is leveraging Macy's stores to showcase its brand through an interactive in-store experience.
Designed in conjunction with tech agency Creative Realities, interactive touchscreens and 'virtual sales assistant' technology guide the shopper through enhanced content and in-store garment location.
Piloted at Macy's Herald Square store in New York City, the technology will be installed in 18 more outlets.
Macy's has also partnered with Google to enhance its mobile offering.
Using Google's proximity marketing platform, shoppers can search for products on their smartphone to view stock availability at their nearest Macy's along with a link to the item online and directions to the store.
This enables shoppers to more seamlessly hop between different channels, better catering to the needs of the anytime anywhere shopper. The technology is available at the beginning of November, capitalising on the crucial Christmas shopping season.
By continuing to enhance its technological capabilities Macy's is positioning itself for long-term growth by actively catering to the needs of the modern consumer. Leveraging its well-established home market as a testing ground for the most innovative, relevant technology better prepares the retailer for its recently announced intentions to expand overseas.
The business is to open Bloomingdale's and Macy's stores in Abu Dhabi in 2018, the first international move for the latter, where it is keen to exploit its omnichannel capabilities.
Clare Nutter is associate analyst at Planet Retail