IT budgets have fallen to a record low. Rebecca Thomson finds out how IT directors are ensuring projects remain value for money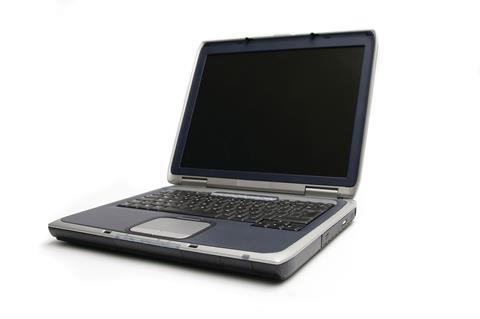 While it's not been an easy few years for technology investment in retail, it's been an exciting time to be involved in. Ecommerce and mobile technology have exploded into the mainstream and cross-channel retailing is transforming the face of many retailers and putting technology firmly at the heart of the business. But all the while, technology budgets have fallen to the lowest on record – so how are IT directors coping as challenges increase?
The latest IT in Retail report, produced by Martec International and sponsored by BT, shows IT budgets fell this year to 1% of sales, a drop of 0.1% from the previous two years and the lowest level of a longer-term seven-year decline. While IT directors always expect to have to keep costs under strict control and are constantly looking for ways to make projects better value for money, there's a growing sense that the budget reductions will have to stop soon.
"If you've got an IT team that's closely aligned with the business it is always an IT director's priority to cut costs," says Comet head of information systems Kevin O'Brien. "But you can get to a point where you can't go any lower or it will affect the business."
What's the answer for cash-strapped chief information officers? One helpful development is the blurring of boundaries between marketing, ecommerce and IT departments, with funding for many technology projects coming from other parts of the business. Online and multichannel retail mean clever technology is even more of a prerequisite for success than in previous years, and as a result other departments must be increasingly willing to spend resources on IT-related schemes.
O'Brien says the boundaries between departments are becoming more fluid as technology creeps into other parts of the business. "You can't do it unless you're working together and those roles are starting to blend and merge. No one person is in charge of IT now and it's the same for ecommerce."
Ecommerce momentum
Social media projects often end up under the jurisdiction of the marketing department, and so do customer relationship management (CRM) systems.
The continued momentum behind ecommerce explains the uplift in interest in CRM, with 6% of retailers planning to replace theirs or buy their first this year. Marketing departments often fund this kind of investment, Martec managing director Hume says, with the data generated by online shopping proving enticing for marketers keen to learn more about shoppers. CRM helps them both learn more about their audience and, coupled with personalisation software, suggest other things to for the shoppers to buy.
But while increased co-operation is required and cross-departmental funding can help, it's still the IT director who must make the cuts even in a time when businesses are becoming more reliant on technology.
M and M Direct IT director Graham Benson, however, says one major factor is helping. "On the one hand the business is becoming more reliant on IT, but on the other hand IT costs are in general coming down. If the cost of provision is reducing, the two could balance out."
Which might explain why more is expected from these tighter budgets. Hume says more replacement activity is planned for this year, as retailers come to the end of over-stretched life spans for key systems.
One of the more surprising priorities to emerge from the report is that 25% are planning to replace their expensive merchandise management system, an activity that's "as close to heart surgery as a business can get", according to Hume. The lifespan of these systems has reached up to 15 years in some companies and for many retailers replacement is no longer avoidable. The report says: "It is likely that many retailers deferred replacing merchandise management or stock control systems during the recession, as this is often quite a difficult system to replace due to the scale of integration needed." Boots, Blacks Leisure and Asda are among the retailers currently planning to, or already upgrading, their systems.
Funding for core IT systems will need to be managed, but O'Brien says IT chiefs are well versed in this. "We are always going through difficult cycles and you need a governance structure. At any point in the year, you've got to be able to flex up and flex down according to the requirements of the business."
Budgets challenge
Managing tight budgets is a challenge, but at least it's fairly easy to convince chief executives of the business case for systems necessary for a company's day-to-day functioning.
But when it comes to future success, it's likely to be those retailers able to innovate that will find the coming years are kind to them. While innovation might give you the edge, it doesn't come cheap, and retail bosses will be difficult to convince of the benefits of endless trials and tests.
Depending on how the business as a whole views technology, IT directors could have struggle on their hands when it comes to introducing new ideas. But Richard Dodd, former Tesco IT director and chief operating officer at BT Expedite, says it's not something they should be approaching alone. "There's a key role for suppliers. We are investing in trials and pilots to prove the returns, putting some cash forward and helping bridge the gap. It can be quite hard to find capital to prove concepts."
Benson says speculative investment in a difficult market is a brave step, and says the wisdom of technology innovation depends on several things.
"You need to know your business, balance the risk and reward factors and know whether you're in a sector where innovation is necessary," he says.
Whatever the right course of action, IT directors have another difficult year ahead as they continue to juggle shrinking budgets with the need for investment. Those who get it right could be an integral part of what makes a retailer stand out in the coming years.
Tight budgets - How IT directors are reacting
Difficult periods can be prepared for by reining in spending during better times. If cash is put aside, big purchases like merchandise management systems are easier to handle when the time comes
The boundaries are blurring between ecommerce, IT and even marketing departments, meaning funding can come from a variety of sources depending on the investment in question
This particularly helps with multichannel developments as IT costs continue to fall, meaning the cost of provision is easing even as technology becomes more widely used across retail businesses
Suppliers could have a role to play too – by putting up capital for proof of concept projects and by helping retailers to test technologies cheaply or for free
IT chiefs are well-versed in sweating assets and squeezing IT projects for all they can. If budgets continue to fall, these skills will increase in importance

Being brave enough to tell the board when cuts have to halt is crucial – chief executives are becoming more convinced of the strategic importance of clever use of IT, so this task is getting easier than it might once have been