Coffee specialist Harris+Hoole has upgraded its mobile app to allow customers to pay without having to touch, tap or scan at the counter.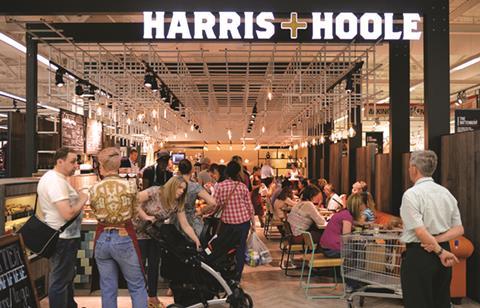 Harris+Hoole's mobile app, which was first launched in August, has been enhanced with a payments facility allowing customers to load pre-paid amounts upfront.
After checking in on their phone as they enter the shop with just one tap, prepaid customers can then put their phone away, and simply confirm their choice of drink with the barista. The app allows customers to select their usual drink, which then comes up on the barista's till along with the customer's name and photo, after the customer has checked in.
Harris+Hoole, which grocer Tesco has an investment in, has installed a new till system designed to facilitate the new mobile payments function, to create what it claims is the smoothest, most customer friendly process on the high street.
Danielle Anderson, director of digital experience at Harris+Hoole, said: "The mobile payment removes the cold formality of an anonymous transaction and better reflects the kind of friendly exchange you'd expect from your local coffee shop.
"For the first time anywhere in the UK, a customer can walk into any H+H shop, order their usual from a barista who knows their name and how they like their coffee, and pay – all from just one tap on their mobile."
Anderson added: "We don't do tech for tech's sake, we are always working towards making the experience of drinking coffee magical and anything we can do to enhance that is good for our customers."
The roll out of the new app will be across all 36 stores by July 1.
The H+H app is available for Apple iOS and Android devices and can be downloaded via the iTunes App Store and Google Play Store.