Game will launch a marketplace in the first quarter of next year as it seeks to offer customers a wider range under the Game brand.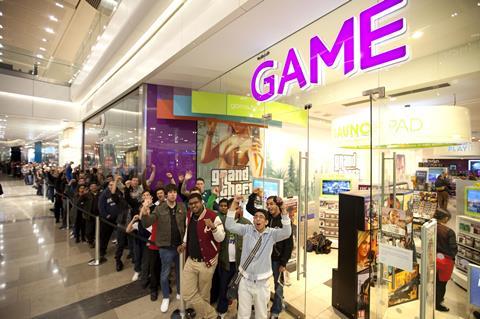 Game chief executive Martyn Gibbs said the company is launching Game Marketplace to provide customers access to "tens of thousands" of gaming products it does not stock.
However, Game will stick to its gaming roots with Gibbs adding "our strategy is not to extend our product range into fridges".
The retailer is also set to launch a mobile gaming platform that will be compatible with its digital payment offering Game Wallet before Christmas.
Games on the platform will be from third-party publishers, but Gibbs has not ruled out the retailer developing games in-house for the platform.
Gibbs said: "It is about constantly evolving to offer the best content and services for all gaming communities".
Game is investing in its digital offerings as it seeks to diversify its business beyond hardware. Around 75% of the retailer's growth this year came from hardware sales, but Gibbs says its market share has grown within digital.
Store investment
The company had capital expenditure of £11.4m in the year to July 26, up from £4.9m the year before.
The majority of its capital expenditure went into store overhauls including the rebranding of GameStation stores, but in the upcoming year the company will focus on investing in digital services, in-store touchscreens and its app.
It is also allocating more space in-store to its Game Junior offering, which includes games such as Minecraft that appeal to a younger demographic.
Despite halving the number of its stores in the UK, Game has maintained its market share and holds one third of the market.
Game's adjusted EBITDA soared 117.4% to £51.3m in what chairman David Hamid termed a "transformational year" for the newly floated retailer.
New games consoles and key gaming franchises helped sales jump 31% to £861.8m during its year to July 26, which was ahead of market growth of 23.5%, according to the retailer.