Tinder co-founder Whitney Wolfe launched dating app Bumble in December 2014 with the aim of putting women in the driving seat.
After quitting Tinder – the original swipe-left, swipe-right app – and bringing a sexual harassment suit against the company, Wolfe set out to empower women online, specifically in the traditionally male-led world of dating.
The company is now valued at more than $1bn, according to Forbes, has accrued over 26 million users worldwide and is available in 144 markets.
But how did Wolfe create such a buzz? Here's five lessons for retailers from Bumble.
Stay true to your brand values
Most retailers talk enthusiastically about core company values, but few put their money where their mouth is.
For toy retailer The Entertainer, standing by its values means never opening on a Sunday – even on Christmas Eve.
But, for other businesses, values are interchangeable or treated as secondary to profits.
"Everything we do – from marketing to PR to content – has to fit with our values, which we vocalise externally as well as internally"
The values upon which Bumble was founded are of paramount importance and form the basis of every business decision, international brand director Louise Troen tells Retail Week.
"We've never lost touch with our core values – integrity and respect, safety and kindness," says Troen.
"Everything we do – from marketing to PR to content – has to fit with our values, which we vocalise externally as well as internally."
She says the firm only hires people who "embody the brand" and adds that its values-first approach prevents it from being distracted by the competition, such as Tinder, Happn and Match.
"We really don't look around at our competitors. We know what our vision is, so we focus on our lane and just trying to reach as many people as possible."
Venture into fresh waters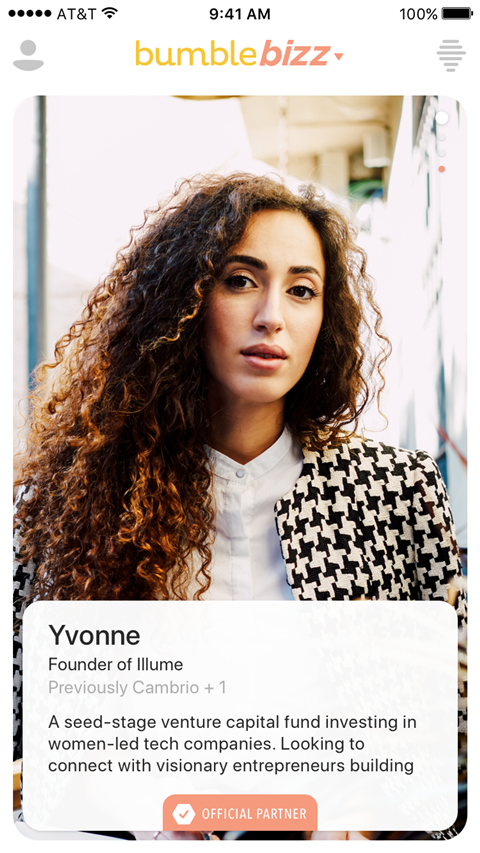 Since launching, the business, based in Austin, Texas, has expanded internationally and acquired customers across the globe.
It has also introduced new products that have an affinity with Bumble's mission.
So what started as a heterosexual dating app has metamorphosed into a multifaceted social networking app.
Its dating function now enables connections between users of the same sex, its friendship function sparks platonic relationships and Bumble Bizz is helping users form business partnerships.
Troen says Bumble is also launching a campaign around wellbeing and mental health this summer, "not to try and fix heartbreak, but to make women feel better".
"A lot of other brands don't look for opportunities in other spaces, but for us it's a chance to drive acquisitions and reinforce our values," she adds.
"We're doing fashion collaborations with designers who have had difficult relationships too."
Exploit physical opportunities
Bumble is bringing its digital product into the "real world".
This is the reasoning behind its pop-up 'Hive' networking events, which are reminiscent of the 'clicks to bricks' trials recently employed by pureplays such as Amazon, Eve Sleep and Gymshark.
"The events are to make the digital real, stimulate people and encourage people to trust in it," says Troen.
"Technology will never take over from real-life experiences, but as a tech brand you have to be able to bring your values to life in an interactive environment."
Keep up close and personal
Bumble has a six-week planning cycle, which enables it to create marketing campaigns that are truly on the pulse.
"If something happens in the media, for example, or we receive some user feedback, we can react and do something to show our support," Troen says.
She explains that, following comments from the LGBT community, Bumble is currently tailoring its campaigns to make those users feel more involved.
"Retailers need to look at the consumer and stay close to what they want. Do M&S customers want an interactive roller-coaster to ride in order to find a product? Probably not," Troen says.
"We're constantly on the ground, seeing what people are doing and saying and eating, so we can resonate with them"
Bumble also takes a "hyper local" and "tailored" approach to individual markets.
"The way we market in the UK is completely different to how we do it in France, where we put greater emphasis on romance and literature, for example.
"We're constantly on the ground, seeing what people are doing and saying and eating, so we can resonate with them."
End misogyny in dating… and the boardroom
In the often men-driven area of dating, Bumble aims to empower women to make the first move.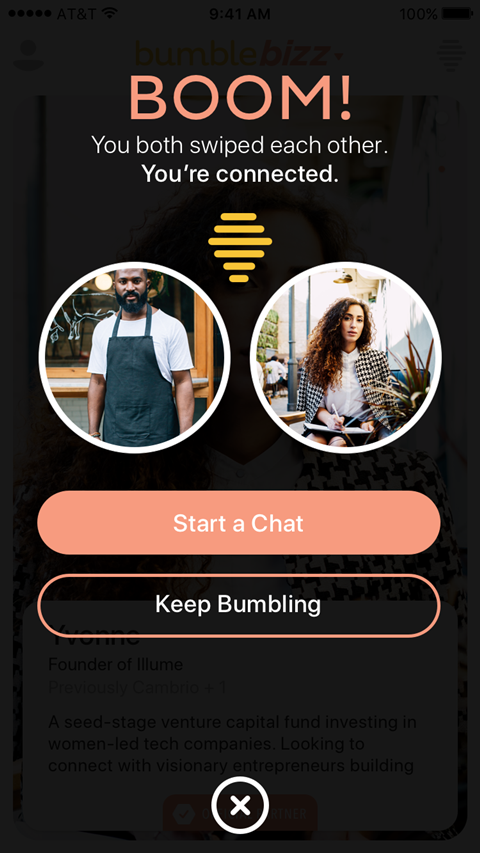 "We want to end misogyny," Troen says.
"It's our hope that, as women join the app, they will find the confidence to go after what they want.
"If that's making the first move in dating, or making the first move in business, women should be able to feel like they can go after the lives they want."
Although, slowly but surely, change is occurring, retail boardrooms are still male-dominated.
The sector could be led by Bumble's example and ensure their businesses empower women to advance in their careers.
By identifying bias within their firms, for example, and implementing inclusive benefits and leave policies, retailers can create a culture that gives women the chance to thrive.
Retail Week's Be Inspired campaign has made some headway in paving the way for retail's future female leaders through free monthly workshops and its mentoring programme.
However, further commitment is needed to solidify this progress and ensure retail firms are more representative of their customer base.
Retail Week's Be Inspired campaign aims to help develop the next generation of female retail leaders by providing women in the sector with access to inspirational role models and educational content across digital, print and live events.
If you are interested in supporting this important campaign by becoming a Be Inspired partner, joining retailers such as Tesco, Sainsbury's and Dixons Carphone, contact Nicola.Harrison@Retail-Week.com.
For more information about Be Inspired, visit our website BeInspired.retail-week.com