Tech. – the two-day festival of digital retailing and the technology driving it – returns this September. We take a peak at the speakers you need to watch.
Martin Brok, president – EMEA, Starbucks
Starbucks is known as one of the most innovative companies in digital in the world. Against the backdrop of a struggling high street, the coffee shop chain is using digital to connect with its shoppers and create special and convenient experiences for them.
Its Starbucks app allows users to pay in-store and skip the queue by ordering ahead. In fact, 12% of orders were placed this way in the US, in its last reported quarter.
Starbucks is changing consumer payment behaviour to an extent that no tech company has been able to accomplish.
For comparison, only 5.5% of Apple users use Apple Pay given the chance.
And it's not just payment – Starbucks is using digital in a variety of ways, from rewards to personalisation.
Martin Brok, president of Starbucks Europe, Middle East and Africa (EMEA), will discuss Starbucks' digital transformation at Tech.
Brok is responsible for bringing the Starbucks experience to 41 countries in more than 2,500 stores across EMEA and is repositioning the brand to deliver accelerated growth.
Brok is a retailer by trade and was previously vice-president of global product and merchandising at Nike, where he led its direct-to-consumer business.
Andre McGregor, director of security, Tanium, and ex-FBI cyber special agent
In this increasingly digital world, the threat of a hack is among a retailers' biggest fears.
Andre McGregor is here to help. Few know as much about cybersecurity as McGregor.
He is currently director of security at cybersecurity specialist Tanium; however, prior to this, he was an FBI cyber special agent.
McGregor has deep knowledge of the criminal and counterintelligence cyber-techniques used to attack computer networks and infrastructure.
He was the FBI's lead incident responder for several large-scale computer intrusions.
And, in his free time, McGregor is technical consultant for TV programme Mr Robot.
Martin Wild, chief innovation officer, MediaMarktSaturn Retail Group (and Tom the robot)
Martin Wild has been chief innovation officer of European electricals giant MediaMarktSaturn Retail Group since January this year.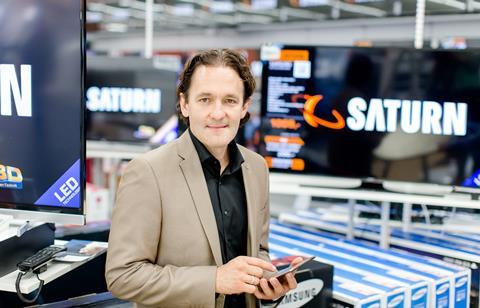 However, he has long been a pioneer in digital retail. At the age of 18, he founded online electronics store Home of Hardware in 1997, selling it a decade later to Premiere (now Sky Germany).
He was recently included in Handelsblatt's list of the 100 smartest people in Germany.
As MediaMarktSaturn chief innovation officer, Wild drives innovation initiatives and works on new business models. This includes bringing robots to MediaMarkt and Saturn's stores, introducing VR into shops and working with start-ups.
At Tech. Wild will be joined by Tom the robot – the customer-service robot that works in Saturn's stores.
Tom gives customers information and entertains them in-store (he claims to be a great dancer and entertainer). He is one of a raft of robots (which include Robby, who delivers packages, and Paul, who navigates customers to products) that Wild has launched.
The pair will discuss the tech MediaMarktSaturn is investing in in-store, focusing on robotics.
Anne Marie Neatham, chief operations officer, Ocado Technology
Anne Marie Neatham has been COO at Ocado Technology since 2014, and looks after infrastructure and operations, organisational development, and general management.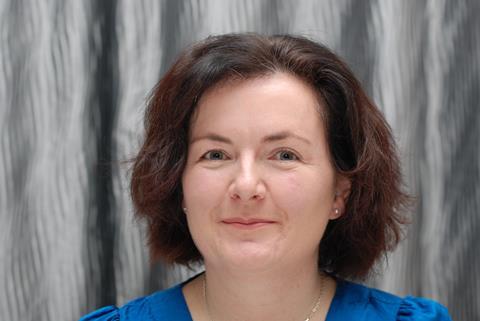 Ocado Technology is a true pioneer in tech-led retail, from robotic warehouses to using AI for prediction and real-time optimisation.
It's no wonder companies around the world are lining up to work with the division and take advantage of its platform.
Neatham has been there since the very start – she joined Ocado back in 2001.
At Tech. she shares her experience of winning the war for talent: how big retail brands can attract the best engineering professionals.
This is a challenge Neatham knows well. Ocado Technology has been growing its staff by 20 to 30% year on year for the past few years, and has faced an ongoing challenge to add new tech talent to its ranks.
This is particularly true in more specialised areas, such as robotics, AI, cloud computing or big data.
Neatham will share how Ocado has addressed this by creating a short-to-medium-term strategy and a long-term plan.
The former has been to expand their presence in mainland Europe by opening software development centres in locations with a reputation for engineering excellence.
And, to address the long-term challenge, Ocado has created a non-profit initiative that delivers free, open-source games and supporting teaching materials to help students of all ages learn computing.
Charlie Pool, chief executive, Stowga
Charlie Pool is on a mission to revolutionise the warehouse industry.
Previously an associate at JP Morgan, where he invested in start-ups, he is now the founder of his own.
Stowga is a logistics platform that lets anyone find, book and manage warehouse space as and when they need it – think the Airbnb of warehouses.
It aims to put an end to lengthy contracts and allows retailers to flex their distribution space as needed.
Since Pool founded Stowga in 2016, it has gone from a one-man band to a company shaking up supply chain.
It has signed partnership deals with CBRE, the UK's biggest real estate firm, and major developer Gazeley.
Exclusive deals on Tech. tickets – this week only!
Bringing together more than 2,000 people from across the entire retail ecosystem, Tech. is the biggest, boldest and best event for digital leaders and the smartest minds in technology to shape the future of the industry.
Look out for exclusive deals on tickets – this week only – and book before prices go up this Friday. Find out more by visiting tech.retail-week.com