Building an infrastructure for international trading is a challenge. Glynn Davis looks at how it should be done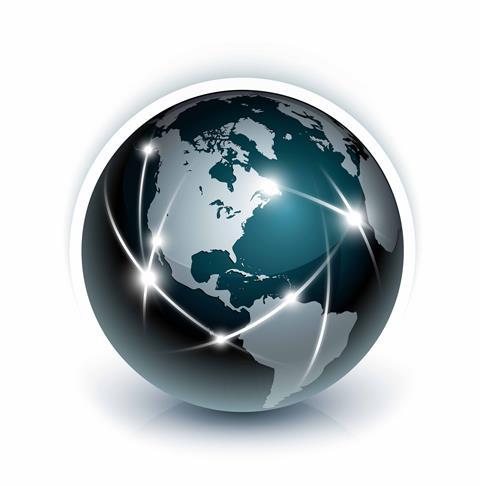 For many retailers, international markets are an untapped opportunity – as the UK struggles with job cuts and low consumer confidence, China and its ilk continue to flourish. But while foreign growth may sound like a great idea on paper, in practice it can be rife with challenges. Building a decent IT infrastructure is one of the first among these and any chief information officer at an internationally expanding retailer has a difficult job on their hands.
Expansion has become a popular strategy, however, and chief information officers won't be facing any problems alone. Tesco is now an international powerhouse, Mothercare has 900 stores in more than 50 countries, luxury retailers such as Burberry and Mulberry are growing exponentially overseas, and even value operator Poundland has announced it plans to open stores in Ireland.
The trick is to keep things simple, says John Bovill, former group IT director at Aurora Fashiaons and now commercial director at Jacques Vert. "I'd recommend avoiding over-complicated infrastructures when going overseas," he says.
Aurora, which has stores in 33 countries, only opens stores in countries where the market is similar to the UK such as the US, Australia and some of Europe. In other markets, the company uses franchised stores or enters into a joint venture with a local company.
Aurora has so far relied on bricks-and-mortar networks to fuel its expansion but a shift in strategy will see ecommerce play a more central role in the future – its firstlocal language website launches in Germany in October.
The company makes sure things stay simple by putting the same point of sale system and back-end infrastructure into all international stores, but deploying things locally to make sure systems can cope with local quirks. The point-of-sale system is connected up to the company's central infrastructure via local communications providers, and Bovill says this simple common model helps the company to avoid major problems.
Standard issue
Getting the right level of standardisation across all stores, while adding local elements to deal with differences between countries, is important. Not only does it help avoid major problems, it speeds things up – retailers need to move quickly in new markets, and big retailers such as Tesco have responded by creating their own IT packages for new countries. In 2007, the grocer developed its 'Tesco-in-a-box' solution, which enables it to quickly roll out a set of core IT components into new markets.
Swedish furniture giant Ikea takes a similar approach, packaging up a centralised set of systems for its franchised stores that they can either buy or rent. Tony Bryant, business development director at software supplier K3, worked with the retailer and says: "It handles the point-of-sale system, back office, part of the Warehouse and fulfilment, as well as replenishment. It's easy to deploy and means the franchisees don't have to worry about buying and replenishment as the system takes care of all this." The package means core systems are universal but things like currencies can be tweaked in different countries.
Some regions have local Ikea head offices that act as hubs with local servers, but many stores run off servers at the company's head office in Sweden. Bryant warns that in some countries the investment needed for the communications infrastructure can be huge as the local networks can often be "flaky".
Push the button
Menswear retailer Charles Tyrwhitt generates 50% of its revenues from overseas, trading through stores, websites and mail order in the US, Germany and France. Finance and IT director Tony Bennett says the same hardware and software systems are used at its two US stores and single French shop, with daily sales data sent overnight into the UK central office and replenishment coming from its Milton Keynes warehouse.
But while the company can run very similar systems to those it operates at home, the reality is that overseas operations can never be run in exactly the same way – and this is especially true for large retailers.
Mike Davies, vice-president of the retail industry practice at Wipro, says this can be a tough challenge for chief information officers, with local markets demanding technology that is just as reliable and robust as UK systems. But, for retailers, the priority is often to be as agile as possible, especially if it's a test market that needs a capital-light approach.
Tesco, for example, started its operation in Turkey with its pre-configured package of IT systems, which provided some of the same features as its UK operation but not all. "You can't burden a new market with the bullet-proof IT of the domestic market," says Davies, adding that over time the new market's infrastructure can be built up to be as extensive as in the UK.
Online expansion
Dipping a toe in a new market is difficult, and ecommerce is helping some retailers ease the process. Pure-play etailers show how successful online expansion can be – fashion site Asos now generates 57% of its sales overseas – and the channel can be both a new route into a territory, and a supporting channel to existing store estates. Once logistical puzzles surrounding distribution are solved, it can be a better solution to the expansion conundrum than expensive store networks. "Ecommerce is IT-heavy but the speed and the flexibility it brings is pretty amazing. It avoids lots of capital and physical constraints," Davies says.
20% of revenue at Charles Tyrwhitt comes purely from its German website and mail order catalogue, and its American sales are also largely dependent on non-store formats. Bennett says expanding the online operations hasn't been too difficult.
"The main challenges have been around checkout customisation, along with the obvious things like language and legal elements."
Former head of Figleaves.com Michael Ross, now director at etail consultancy eCommera, says flexibility is the most important element of a successful overseas IT operation. "People often have fixed views but I'd say there is very rarely a right answer. Often it's best to be creative. The really practical way is to take an entrepreneurial approach like Amazon, Burberry and Asos."
The right answer will be different for each company, but international IT will always need to be flexible, robust and simple at the same time – no mean feat, but it's a riddle growing numbers of retailers will need to solve.
Zazzle's international IT approach
Pure-play etailer Zazzle, which sells personalised and customised products, was founded in the US in 1999. By late 2008 it had ventured into the UK and has since added 15 more countries, all with localised websites.
International director Mike Karns says in 2007-2008 as many as 30% of the unique visitors to the US site had foreign IP addresses, which highlighted the global demand for the group's products.
He says growth rates on the international sites are 900% per year, and says this is partly down to its strategy of rolling out a common website, then adding local features later as the operation develops. It means the website is designed so that language, for instance, can be changed without heavy engineering work.
Once the basic website shape has been rolled out, components specific to each area can be introduced. This can involve everything from using local logistics partners to using colours, layouts and fonts that a particular market responds well too. After years of working on its strategy, Karns says the company is now able to launch a site designed carefully around a new market's needs in less than two