Retailers that succeed in removing friction from the purchasing process will triumph in the future, according to editor-in-chief of Wired UK David Rowan.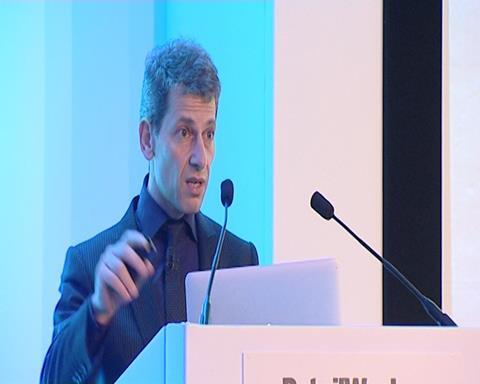 Speaking at the Retail Week Technology Summit on Thursday, Rowan said there are several new trends that retailers must be aware of if they are to thrive in the future.
He said: "The businesses that succeed in retail will be the ones that get rid of the friction. We want to be given simple solutions."
He said services like extremely simple online payments, easy returns and close to immediate delivery will all feature in retail's future.
Advising retailers to "get really smart interns", he added: "The behaviour of an 18-year-old is very different from a 35-year-old."
Retailers should work in partnership with small, agile start-ups that can change direction quickly in response to new technologies, Rowan said. Telefónica already does this, he added, having started an incubator for start-ups.
He added we are only at the beginning of the growth of ecommerce and related digital technologies. "Software is eating the world, it's eating every industry. The question you need to ask is where can you add value to the internet. For retailers it's providing experiences, making us feel special and that are fun."
It is often difficult to predict how big a new technology will be: "You can't always predict how big a new technology is going to be and sometimes we're a bit conservative because of the way we've been living. You need to step back and think through the possibilities."
He added one of the biggest problems for retailers is legacy systems: "If you work for a big established company you probably have to make a long-term commitment to systems you're running and suddenly something big comes along and changes the rules. There is an argument that the big company is not going to survive because they're unable to move fast enough - the Nokia effect."