As Instagram sets out its plans to move from social to shopping, we ask if the platform can be retail's next big sales channel?
Instagram has long been an important part of brands' marketing activities with four out of five users following at least one brand on the platform.
The network has managed to hit the sweet spot, missed by its social peers, in which branded content is as desired by users as content from friends, celebrities and editorial accounts.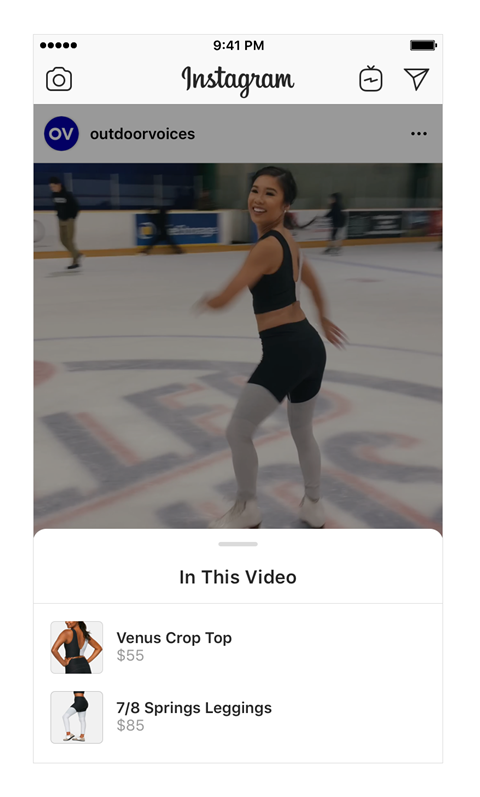 However, Instagram is now seeking to move further into the ecommerce space.
The app's new boss Adam Mosseri wants to leverage Instagram's more than 1 billion users around the globe to "connect the dots thoughtfully" between shoppers, sellers and influencers. He told the Financial Times he plans to roll out native checkout and a shopping bag function so shoppers can buy directly on the app.
Instagram introduced native checkout for 20 retailers in the US including H&M, Outdoor Voices and Warby Parker. The invite-only beta test allows customers to tap on a product in a post and buy it within the app. The 'shopping bag' function allows users to hold items in their cart so they can return to them at a later date.
Mosseri said by introducing such functions the app could "unlock a lot of value from everyone involved".
Instagram, which is owned by Facebook, launched its Shopping function in the UK last year, allowing users to purchase via retailer and brand pages. Users in the UK are still unable to complete purchases in app, however – they are redirected to a retailer's website for the transaction.
From social to shopping
It's easy to see how Instagram Shopping is a natural – and lucrative –extension of the inbuilt desire to window shop others' lifestyles.
"Instagram is where the majority of our audience spend their time with us every day," says Missguided social media manager Katrina Luder. "Instagram Shopping is obviously really important to us; we're a social-first business."
The app already makes $15.8bn in advertising revenue, bringing in nearly a quarter of Facebook's total revenue, and Deutsche Bank predicts Instagram could make $10bn in shopping revenues as early as 2021.
Marks & Spencer was the first major UK retailer to sell on Instagram, with users being redirected from the retailer's clickable Instagram posts to its website. M&S, which is bidding to become relevant to new generations of UK shoppers, said it "leapt at the opportunity" to come on board and that running its Holly Willoughby-led clothing and homeware marketing strategy across its Instagram Shopping activity had paid dividends.
"Shoppable has been a key part of our marketing campaign including our partnership with our brand ambassador Holly Willoughby," says M&S director of marketing for clothing and home Nathan Ansell. "The Holly edits are a great example, as her first collection led to our biggest ever social revenue day on M&S.com and we gave our Instagram followers exclusive first access to buy a hero piece in Holly's subsequent collections via Shoppable".
"We believe the ability for our followers to shop directly through the platform without leaving it will be a significant step"

Katrina Luder, Missguided
Holly's 'must haves' drove 1.7 million clicks to the M&S website with tools such as Instagram Shopping driving sales.
While Instagram offering in-app checkout would no longer drive traffic to a retailer's website, it is logical that Instagram-initiated sales would increase.
"We believe the ability for our followers to shop directly through the platform without leaving it will be a significant step," says Luder. "It's going to make it far easier for Missguided customers to move from seeing, to loving, to buying."
European online Goliath Zalando certainly seems convinced that Instagram will be a shopping force to be reckoned with. Vice president of womenswear Sara Diaz told Retail Week the fashion retailer's biggest future competitor will be Instagram rather than the likes of online giants Asos or Amazon.
Changes afoot
Digital agency Isobar head of innovation Alex Hamilton believes that Instagram could be a big driver of sales but predicts changes afoot in how consumers will use the platform.
He says: "Instagram could be very significant [to retailers] but not just as Instagram Shopping."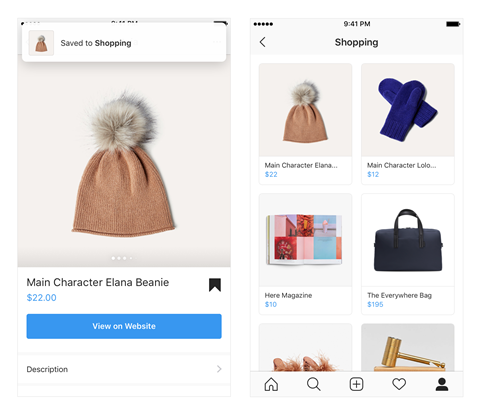 "Instagram will move away from purely being a content and sales channel. Instagram sales will be great and will drive return on investment, but the broader context is what is interesting here."

That context is Instagram moving from social network to "super app" territory occupied by the likes of Amazon, Alibaba and WeChat, which allows users to send money, shop and play games on the platform.
The benefit to the consumer is ultimate convenience. The benefit to the operator of such an app is the rich data on customer habits and spending patterns that would, Mosseri says, "give an indication of what sort of commercial activity or products individuals were interested in".
Such an ambition would need to be supported by myriad consumer safeguards and business support systems however, which will not happen overnight. But it is worth noting that Instagram has already partnered with PayPal in the US and has invested in improved retailer-to-consumer messaging.
In less positive news for retailers, Instagram is inevitably also investigating taking "reasonable" commission on Shopping transactions although Mosseri stresses "it should be very return-on-investment-positive for the sellers involved".
However, some retailers are cynical about Instagram's grand plans. "We have seen this before with Facebook," says Schuh director of ecommerce and customer experience Sean McKee. "Remember Facebook shops?" he asks, remembering the transactional shops that many brands launched – and then scrapped – on the social network.
McKee says social represents a very small part of Schuh's total traffic, let alone sales. "We are seeing single-digit percentages from our social channels in our own traffic," he says. "The central question with Instagram is 'do people really want to shop where they are social?' I am not convinced that they do. I am still very sceptical."
Are websites under threat?
Hamilton believes retailers should pay less attention to Instagram Shopping in and of itself and more attention to the dynamics that are dictating its development.
While Google used to direct traffic from its search engine to whichever website Google supported best, it now attempts to keep users within its ecosystem, thanks to Amazon's efforts to muscle in on its search functionality paying off. More people now complete product searches on Amazon than on Google, according to analytics company Jumpshot.
"These tech platforms know they already have a captive audience. So what is the purpose of a brand ecommerce site?"

Alex Hamilton, Isobar
"Google and Facebook now want a slice of that Amazon business model," Hamilton continues. "That is why Google has developed its Buy button. I search for perfumes; Google Shopping comes up and I can check out through Google without going to a website.
"These tech platforms know they already have a captive audience, which they know they can bring to that model. So what is the purpose of a [brand] ecommerce site?"
While many believe Instagram will become a significant sales channel, Hamilton suggests that as more and more of us transact through the app, and as the platform develops its messaging capabilities, the retail website becomes vulnerable to being obsolete.
Whether the growth of Instagram Shopping spells the end of the retail website remains to be seen, but one thing's for certain: Instagram is a platform that cannot be ignored.
Zalando: 'Instagram will be our biggest competitor'
1

2

Currently reading

Analysis: Will Instagram be your biggest sales channel?

3