As technology becomes integral to many retail roles, more departments now have a say in IT spend. Retail Week assesses the implications.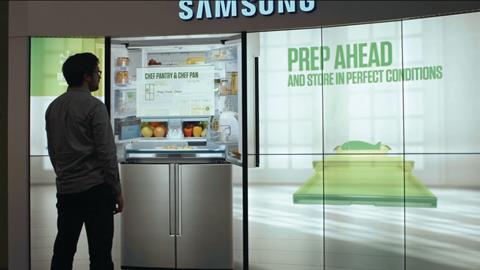 Traditionally, the chief information officer at a retailer would have complete control over technology. But as retail's approach to IT changes – and as business models morph in response to innovations – responsibility for technology is slowly spreading across the organisation.
The IT in Retail Report 2014, produced by consultancy Martec International and based on interviews with CIOs at the UK's top 150 retailers found that, increasingly, other executives will be in charge of some systems.
A third of the CIOs and IT directors questioned said that other departments – mostly ecommerce and marketing – invest in technology that is not controlled by the IT department.
The report states that in reality that figure could be higher. It says: "This may be an underestimate as some departmental directors may not declare exactly what they are doing to their IT colleagues or, more likely, not really perceive it as an IT project."
This is particularly true of marketing analysis and ecommerce projects, it finds.
Fran Riseley, director at Martec International, observes: "Some IT directors also don't want to admit there are some things happening that are outside of their control."
The figures back up a recent report by analysts Gartner that suggests 35% of technology spend is outside the IT department. And IT services supplier Wipro, which sponsored the Martec report, says 40% of its business is now done with people other than the CIO.
"Anything to do with digital marketing, for instance, we deal with the chief marketing officer," says Hari Shetty, global head of retail at Wipro.
The Martec report found that IT spend as a percentage of sales is 0.9%, which is the same as last year.
However, Riseley believes the figure is probably higher than that once technology projects outside the IT department are taken into account.
She says: "We couldn't get very good information on what that figure was, but we get a sense that the total is about 1.3% of sales." Martec hopes to start asking ecommerce and marketing executives about their technology spend in future reports.
Investment priorities
So what are CIOs spending the money they have on? The answer is multichannel systems. In the past, store systems were always the highest priority – up to 80% of budget would go on them. Now, store systems account for just 17% of spend.
Multichannel and ecommerce systems by contrast account for 27% of total spend.
However, Riseley says the total amount spent on multichannel-related projects is much higher – many of the other investments CIOs are making, such as those in enterprise resource planning systems and supply chain, will be in order to improve the retailer's multichannel capability.
Another notable finding from the report was the growth of cloud computing. "It's now pretty much mainstream in retail,"says Riseley. "51% use it in some way."
A quarter say they use it for minor applications such as project management, expenses or office applications. Riseley says: "It looks like it's an experimental thing – people use it for things that are not too business critical." However, 15% do use the cloud to run ecommerce systems and two retailers – Wiggle and Evans Cycles – run all their key systems on the cloud.
In-house systems
Retailers build many of their IT systems themselves, Riseley says. In-house built systems make up the single biggest proportion of IT systems used by retailers, except for financial systems, where Oracle is the biggest supplier.
Almost half of the retailers questioned now have five channels – stores, online and mobile are the three main ones, and many retailers also produce catalogues or sell through digital TV.
In addition, 60% of retailers now have a transactional mobile sales channel, and 13% plan to develop one if they do not.
Less technology spend may fall under the CIO's jurisdiction, but the overall retail technology picture is clearly becoming both more complex and more exciting.