From tardis car showrooms to try before you fly holidays, augmented reality is making its presence felt in the retail industry.
When Facebook acquired virtual reality innovators Oculus Rift, Mark Zuckerberg predicted virtual and augmented reality would "become a part of people's daily lives" and had the potential to be the "most social platform ever".
That was in 2014, and while the future he envisioned may not have happened yet he is not the only person who believes virtual reality (VR) is on the cusp of mass-market consumer take-up.
John Lewis boldly stated earlier this month that "2016 is going to be branded the year that virtual reality lost its niche and became mainstream". It is so sure of this it recently predicted that the Samsung Gear VR headset – due on the retailer's shelves in June – would be one of the top 10 autumn/winter trends, suggesting consumer demand is on the rise.
According to a report into future retail trends by property developers Westfield this year, 41% of people in the UK would like to use new technologies, such as VR headsets, to experience how products would look in their home. In addition, 33% said they would be interested in using VR to see how they would look in certain clothes.
"Three years ago hardly anyone had heard of VR; today consumers are actively asking for VR devices"

Avinash Changa
As consumers warm to VR, how is the technology maturing from a marketing gimmick to a strategic business tool?
Avinash Changa, founder of virtual reality specialist WeMakeVR.com, says: "Companies such as Samsung, HTC and Sony are following Oculus in offering high-quality VR devices to the early adopters, and they are seeing higher demand than originally anticipated. Three years ago hardly anyone had heard of VR; today consumers are actively asking for VR devices."
Take a virtual holiday
There is certainly lots of activity in the area as retail brands start to experiment with how the technology can deliver real value, particularly in the tourism industry.
Thomas Cook is working with virtual reality specialists Visualise on its 'try before you fly' campaign, which enables people to experience a holiday using VR technology.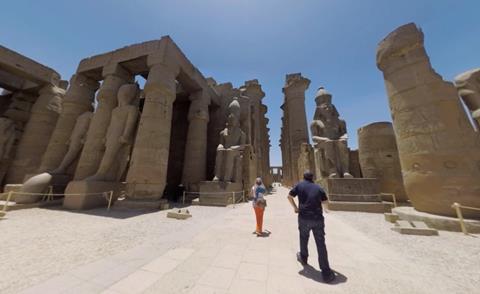 Henry Stuart, chief executive of Visualise, says the results of the VR footage on sales is incredible, with a marked increase in the number of people booking a particular holiday after they had experienced a virtual trip.
The roll-out to more destinations is now under way.
As technology innovation director at media agency Manning Gottlieb OMD Sam Battams says, beyond the wow factor the product demonstration side of VR is starting to prove its worth.
The firm worked with Virgin Holidays to provide an in-store VR experience for two top destinations. "In this case VR is a tool for sales conversion, or at least provides a nice opening for staff to engage with customers," says Battams
As VR begins to move away from arguably gratuitous experiential activations designed to generate buzz, companies are increasingly adopting the technology to bring products to life.
Sales conversion
Last year WeMakeVR.com worked with Tommy Hilfiger to enable shoppers to experience the retailer's exclusive fashion show live from The Armory, New York, using VR technology. The initiative was driven not by theatre but by sales.
According to Daniel Grieder, Tommy Hilfiger chief executive, the technology "allowed us to directly connect consumers with one of our largest brand events in a space where they could actually purchase the product they saw on the runway".
Changa adds: "The goal was not to go for the hype and novelty factor of VR, but to create a useful, valuable application. After the experience, shoppers could try out the styles they saw in VR in the flagship stores. With this application, VR became more than a marketing tool, it actually enhanced the shopping experience."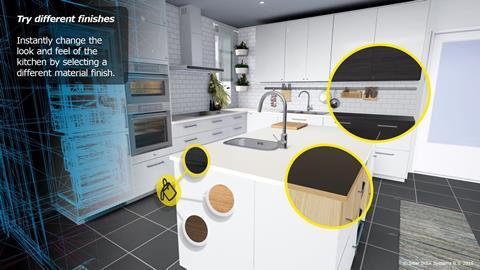 This month, Ikea launched a VR kitchen app that transports consumers into a virtual life-size Ikea kitchen. It enables people to change the cabinet and drawer colours, and view the room from different heights.
Martin Enthed, Ikea's spokesman in Sweden, says that the retailer is still at the exploration stage regarding VR but "someday it could be used to enable customers to try out a variety of home furnishing solutions before buying them".
"Customer insight, range planning, in-store marketing and even entire new store formats and retail concepts are at the heart of the technology's capability"

David Evans
Other retailers are using the technology to examine store design.
As commercial director at Kantar Retail Virtual Reality David Evans says: "Customer insight, range planning, in-store marketing and even entire new store formats and retail concepts are at the heart of the technology's capability."
He adds that VR can offer numerous cost savings to retailers: "In real terms, VR is cutting weeks out of traditional processes, is cheaper than physical build approaches and provides valuable insight to make more informed decisions before going to market. It's easy to see that the benefits and savings being realised are substantial."
Viewing the customer journey
An example is Magrabi Optica: the Middle East and North African eyewear chain worked with creative technology consultancy Spectre recently to bring to life the envisaged customer journey within its new store.
"[VR] has helped us to internally challenge the physical flow of a customer's experience and gain initial feedback from our consumer base on the improvements we're introducing," says Tamer Makari, chief development officer at Magrabi.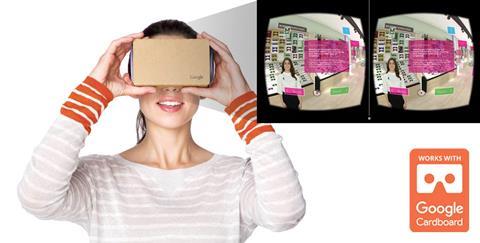 Andy White, chief executive at Spectre, acknowledges that the "heavy-lift" production planning and tech development involved in VR means "costs are not trivial" but insists they are still comparable to many traditional mediums.
Evans says he has seen costs reduced substantially over the past five years. "The combination of less cost, ease of use and speed of implementation is making VR a compelling tech choice for many retailers," he says.
Stuart goes as far as to put a figure on it: "Surprisingly affordable, entry-level VR can be live for as little as £15,000. The difficulty is a factor to consider though: VR is a totally new medium, and as such it is easy for producers to make something that does not work well or is uncomfortable."
As VR evolves, the possibilities for retailers are vast.
Battams points out that the technology can enable brands to test the demand for products before going into production. "For industries such as automotive or property, VR can be used to allow customers to look at products that don't even physically exist yet – a car that is not yet off the production line or an apartment that is yet to be built," he says.
VR also has the capability to enhance not only the in-store experience but the online shopping experience too.
"Shopping for an occasion? Try it on in the relevant place – a beach scene for a bikini, or a restaurant scene for an evening dress"

Andy White
As White says: "Currently we view products and shop through two-dimensional websites. VR could change that.
"Imagine a virtual fitting room with an endless array of garments to try on. Shopping for an occasion? Try it on in the relevant place – a beach scene for a bikini, or a restaurant scene for an evening dress."
Stuart echoes this view, saying that the future is about VR experiences that are not tied to a physical location, particularly as technologies converge.
"3D scanning and photogrammetry [making measurements from photographs] means that real stores or locations can be the backdrop to our shopping experiences: actually walking around Harrods perusing products while physically being in Australia," he says. "The future will have touch controllers allowing us to interact with the virtual environment, leading on to full haptic that means we can feel the environment."
Tardis showrooms
VR technology means retailers with limited physical space could offer customers a much bigger showoom, an area which a number of car manufacturers are already investigating.
Audi, for example, will soon be implementing HTC Vive headsets at flagship locations, including the Audi City London store, enabling consumers to virtually explore customised vehicles.
Stuart says: "VR has huge potential for manufacturers in terms of utilising showroom space, particularly in city centres where there is often only room for a small number of cars."
The future, it seems, is full of possibility.
Enthed says: "Virtual reality is developing quickly and we predict that in the next five to 10 years it will be an integrated part of people's lives."
Zuckerberg's prediction could come to fruition yet.