The winner of John Lewis's start-up competition will be announced on Sunday. Retail Week went to hear the final presentations from the five finalists.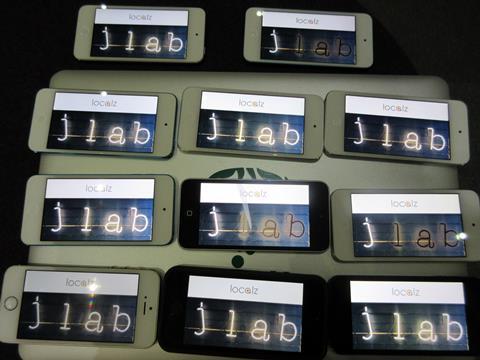 The five final start-ups in John Lewis's JLab have been working with their mentors at the retailer for 12 weeks, having beaten hundreds of start-ups to get this far.
They have all worked with internal mentors at John Lewis and external start-up experts such as Bindi Karia, a vice president at the Silicon Valley Bank accelerator.
John Lewis chief information officer Paul Coby, who has led the project , said the final pitches, presented on Monday, were impressive.
"We have been so impressed by what we have heard in these pitches, in terms of how they've really used us and their mentors."
He added John Lewis is planning another innovation project following the success of JLab.
"There's a next stage for this, and it's nearly there but I'm keeping schtum for now. JLab has whetted our appetite.
"It has been fantastic for us. We have learned a lot. We've done other innovation projects before but this has been the most ambitious and the most fun."
Entrepreneur Stuart Marks has worked with John Lewis on the project – his team has managed a lot of the day-to-day running of the initiative – and said the combination of the different parties involved had worked well.
"JLab was a hybrid of corporate venture capital with a bespoke retail lab, run by a third party. That combination has proven to be really powerful.
"There are very few retailers, if any, who could have carried this off. Paul Coby and the team have done really well to make sure this was given the oxygen needed to succeed."
John Lewis innovation manager John Vary said the retailer would consider working with all five of the finalists, not just the winner. "All five are the type of people we would work with from an innovation point of view. I would absolutely advise other retailers to try something similar – we have learned a lot."
Who they are: The final five
Localz
Localz uses beacon technology to provide data and analysis of how people shop in store. Since working with John Lewis, they realised their technology would be best employed around click and collect, and the service it develops uses beacon technology to alert store staff when shoppers with an order to collect walks in store. Localz says it cuts the amount of time it takes to deliver click and collect orders, and there is also potential to use the platform for payments, analytics, and other delivery options.
Viewsy
Viewsy, founded by Odera Ume-Ezeoke, is an in-store digital engagement system designed to help retailers better understand their customers. It provides data on everything from dwell time to street traffic to in-store converstion rates and visitor levels in different departments, all by detecting mobile phones.
In-store sensors track customers' behaviour as they move through the store, allowing retailers to analyse how they shop and offer them more personalised and efficient services.
Spaced Designs
Spaced Designs provides an online tool that helps shoppers to select home furnishings. The product allows consumers to create and view virtual 3D versions of rooms in their house, as well as suggesting pieces of furniture based on their budget. The company started the JLab process with just the beginnings of an idea, and has since developed its business and solution after working with the retailer.
Musaic
Musaic took the JLab panel in a different direction with its pitch – in contrast to the other businesses, it's a product that John Lewis would actually sell and was built to take advantage of the Internet of Things trend. The product itself is a smart hifi that both streams music and connects up to other systems and objects in a shopper's home.
Tap2Connect
Tap2Connect uses smart labels, which can connect with smartphones but which don't need batteries, to help improve a retailer's after sales service. The labels are stuck on to products such as TVs and, when tapped with a smartphone, use NFC technology to communicate with a phone. The shopper will be shown possible answers to their query, and if the shopper still needs to phone the contact centre, the staff member on the other line will already know what the problem is.