From Asos to eBay and Amazon, etailers across the industry owe a significant portion of their success to the way they use IT.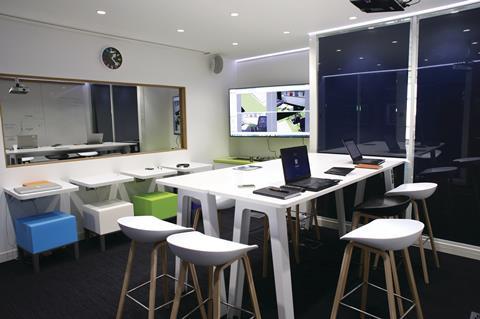 In retail, the words 'technology leader' bring to mind the names of several innovative pure-plays. It has been more of a challenge for home shopping giant Shop Direct. The 80-year-old business has been held back by legacy systems and an IT infrastructure that is less agile than those of some of its newer contemporaries.
"We are adopting as much agile technology as we can"

Andy Wolfe, Shop Direct
As chief information officer Andy Wolfe says: "You can't be a retailer with 80 years of history without some legacy challenges."
Shop Direct has five online fascias to manage and develop, including Very.co.uk and Littlewoods, and it has had to focus hard on costs as it chased a seemingly elusive profit.
This year, it achieved that – sales rose 1% and the etailer reported a profit of £6.6m in the year to June 30, 2013, its first in 10 years – meaning technology can become the priority it deserves to be.
The IT budget has increased significantly this year compared with last and Shop Direct is focusing hard on what technology will be able to do for its sites.
That is not to say that the etailer hasn't invested in IT already – it has plenty of projects on the go that rival the rest of the industry. Its payment systems, security and infrastructure have all been designed to support growth and a seamless experience for customers.
But as of now, Shop Direct is stepping up its efforts further. Wolfe has spoken of the organisation's extensive use of cloud technologies – it uses Amazon Web Services to host some of its infrastructure – and it seems the next wave of development on Shop Direct's sites will be more sophisticated and help to set the retailer apart.
Focus on personalisation
First up is a bigger focus on personalisation. The retailer plans to use its unique proposition – its offer is a combination of retail and financial services – to provide shoppers with offers and suggestions they won't get elsewhere, and customers will start to receive recommendations that are based on their size, gender and personal preferences. It is also working on creating a personalised homepage for each customer.
"Personalisation is big on our agenda," Wolfe says. "We are investing heavily in data science and analytics and will use that to drive what shoppers see on our sites. We do some aspects of personalisation today, but we are not really leveraging all the data we possibly could to create a world-class experience."
There are plans, he says, to add unstructured data – such as opinions on a Facebook wall, not always easily processed or in a consistent format – into the mix. This means information from sources such as social networks will be used to help it improve its offer.
Shop Direct has ambitions to become "the world's best digital retailer for a personalised customer experience", and it has a long-term strategy in place to help it achieve that.
A spokeswoman for the etailer says it has been surprised by the impact personalisation can have. In the last year, personalisation projects have delivered three times the sales uplift expected.
Personalisation will gain ground at Shop Direct over the coming 12 months. The retailer is in the process of selecting a 'decision engine' that will enable it to personalise on-site content in real time, depending on the customer's actions as she browses the sites.
All this personalisation needs an impressive suite of analytics software, and Wolfe says that is a challenge. "It's easy to get a data feed – it's what you do with that data that matters," he says.
Cloud technology
Cloud technology can help projects grow quickly, because of the flexible infrastructure it provides. It has also helped the retailer become more agile, meaning ideas can be piloted quickly and rolled out speedily if they work.
Agility is most necessary for the front end of the website, which is where customers will notice things, Wolfe says.
"We are adopting as much agile technology as we can. We are agile where we can be – the nearer the technology is to the customer, that's where we need differentiation and flexibility. We have to find a balance because of a legacy infrastructure. The type of architecture we have is eclectic."
The other big project Shop Direct is working on is its user experience (UX) lab. The lab launched about three months ago, and the etailer is using it to conduct 35 'experiments' a month.
Wolfe says: "We have had a lot of user experience development in the past, but this is the first time we have invested in the technology like this. It allows us to do a lot of testing."
Using cloud technology has helped. It means the capacity to test ideas and create online environments in which to try new services is within easy reach.
"I don't have to significantly invest in a fixed infrastructure," Wolfe says. "We learn about an idea quickly and either throw it away or continue to progress it. We need to be able to spin up environments quickly."
The UX lab is being used to test ideas for everything from content on the websites to their look and feel. Shop Direct aims to release something – an update, improvement or new service – every three months. The agile environment the lab creates means it can now do that.
Wolfe is heading 15 strategic initiatives at the moment. "We are investing significantly right across the board. Over the last 12 months our IT spend has increased," he says.
Every retailer is on a quest to provide the sort of things Shop Direct is offering – its progress over the next year will be interesting to watch.
Personalisation projects that have been delivered so far
Personalised emails based on customer browsing and buying data. The email is populated with products that customers have browsed but not bought.
The ability to save size preferences on the types of product that are shown in womenswear. That means the site will remember a customer's size and only show her products that are available in that size.
'Recently viewed' recommendations on sites, based on customer browsing history.
Eleven further personalisation initiatives are being piloted, including: a personalised style adviser; recommendations at some point in the mobile shopping journey; personalised navigation;and user-specific content on the homepage.
Shop Direct is in the process of selecting a 'decision engine' that will enable it to personalise on-site content in real time.
It is working to develop the ability to deliver a completely personalised homepage to each customer.