The opportunities created by digital technology have created a flourishing start-up scene as young entrepreneurs aim to shift the business landscape.
We take a look at seven start-ups bringing new ideas to retail.
HubBox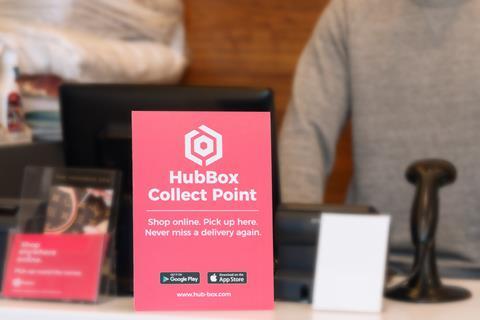 This start-up, launched in 2015 by Sam Jarvis, won the Launchpad contest at this year's Retail Week Live.
HubBox's mission is to ensure 'no more missed deliveries' and it describes itself as "the first software-led click-and-collect solution".
It makes use of a network of about 4,000 locations, "is compatible with any courier or delivery system and requires no operational changes".
HubBox is used by retailers including Jack Wills and Warehouse and was named as a Top 100 start-up in this year's #Startups100 Index.
Website: www.hub-box.com
Syte
Launched in 2015, Israeli ecommerce image search specialist Syte's mission is "to curate a user's personal shopping experience, making every inspiration in their world immediately discoverable and shoppable, from any platform."
Once Syte's camera button is live on an ecommerce site, shoppers can upload a photo of anything that inspires them and shop the most visually similar results from within that retailer's inventory.
Alongside the founding entrepreneurs Ofer Fryman and Idan Pinto, former Marks & Spencer multichannel development director Susan Aubrey-Cound is Syte's business development director.
Partners include etail fashion star Boohoo.
Website: www.syte.ai
Ilikethat
This "very early stage" business is one to watch, according to L Marks chief executive Daniel Saunders.
The start-up enables retailers to "make your merchandise more available by offering instant storefronts on publications and blogs".
It took part in an Arsenal FC innovation lab programme, allowing fans to purchase products directly from international media sites, including Arsenal.com, without having to navigate to the club's ecommerce store.
It's an example of how retail innovations are being developed outside the traditional industry as well as within.
Website: iliketh.at
Spoon Guru
Spoon Guru's purpose is "designed to ensure accurate, relevant food choices, tailored to the needs of the individual" whatever their dietary preferences.
Founded in 2015, it uses AI to tag products, allowing retailers to "deliver relevant, transparent, accurate and personalised food choices to their customers" and evolves to support all wellbeing, lifestyle, religious and medical diets, as they emerge.
Spoon Guru won Technology Gamechanger of The Year at this year's World Retail Awards, and is chaired by former Asda chief executive Andy Clarke. Partners include Tesco.
Website: www.spoon.guru
Olio
Olio is a food-waste-avoidance app enabling consumers to share surplus food with people nearby rather than throw it away. Local retailers can also use it to promote food nearing its sell-by date.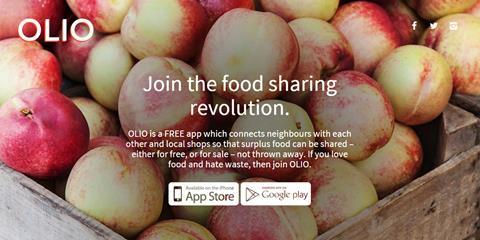 Founded by Saasha Celestial-One and Tessa Cook in 2015, Olio's supporters include Sainsbury's and Hello Fresh.
Cook, a former ecommerce managing director at Dyson, was also, incidentally, previously publishing director of Retail Week.
Olio was highlighted by Amazon UK boss Doug Gurr in his recent BRC lecture as an example of how small enterprises are now able to operate internationally as a result of access to cloud computing.
Website: olioex.com
Blockverify
Blockverify is "a blockchain-based serialisation solution that reduces counterfeiting within the supply chain, for luxury goods, sports, apparel, electronics and pharmaceuticals", and is backed by start-up investment specialist True.
Founder Pavlo Tanasyuk established Blockverify in 2014. This business is chaired by Professor Ian Angell, an emeritus professor at the London School of Economics, where he was previously professor of information systems.
Website: www.blockverify.io
CarTap
CarTap is a participant in retail property giant Intu's Accelerate innovation scheme this year.
It "provides secure access to vehicles to deliver shoppers' bags straight to their cars", so there is a clear potential benefit for a shopping centre owner.
The service uses 'digital keys', and pre-vetted couriers are provided with once-only access to vehicles for a set period of time. They are not able to not start the cars.
CarTap is being used in other areas of retail. Farmaround Organics uses the technology to deliver weekly vegetable subscription boxes to customers in London.
Website: www.cartap.co.uk
Analysis: How to get the most out of start-up schemes
1

2

Currently reading

Analysis: Seven start-ups retailers should know about