Mobile World Congress looms large on the industry's calendars and this year proved no different as mobile payments dominated proceedings.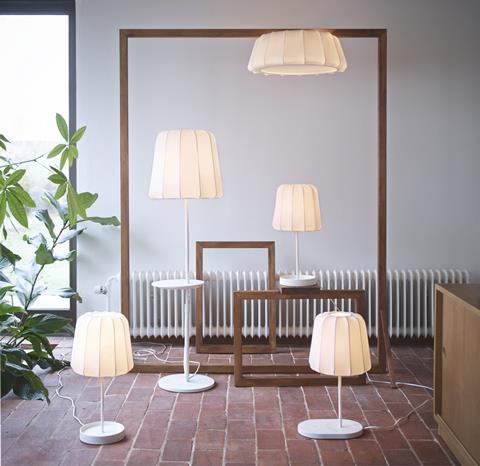 For one week every spring Barcelona plays host to Mobile World Congress (MWC) – the world's largest gathering of mobile techies, where the likes of Samsung and MasterCard rub shoulders with over 80,000 attendees.
From the latest handset and operating systems to wearable devices and payments, mobile innovations are changing the way retailers engage with its customers.
And last week there were a number of retail innovations on show in the form of mobile payments
One announcement from the show was that Samsung has partnered with MasterCard to finally allow people to make in-store purchases.
Samsung Pay, which will compete with the Apple Pay mobile payment service, will launch in the US in the summer, but does not yet have a UK launch date and will be restricted to MasterCard account holders who own the new Samsung Galaxy S6 (also unveiled at MWC).
Google also got on the payments bandwagon by revealing the launch of Android Pay – an API framework that will allow developers to create mobile payment applications for Android devices.
And Visa was not to be left behind, it plans to roll out its tokenisation technology in April, which will help to protect customer data when making payments on mobile devices.
Connected cars
PayPal updated its PayPal Here chip and Pin reader – used mostly by small businesses – to accept near-field communication (NFC) payments.
Among the more conceptual ideas, Visa and Accenture showcased its location-based mobile commerce application for connected cars, which it aims to test at Pizza Hut restaurants in the US later this year.
Ilicco Elia, head of mobile at DigitasLBi, points out that despite all the new mobile payment announcements the fragmentation in the payments space could hold back mobile payments from taking off just yet.
He said: "Mobile payments are moving far too slowly for the people in the industry and far too quickly for consumers. It is way too confusing still and there are too many options for the consumer and too few for the industry.
"This year's Mobile World Congress was about the industry getting its house in order for a massive mobile payment onslaught in the next couple of years."
Furniture charging
And it is not just all about payments, Ikea unveiled a range of furniture that features wireless charging spots as it seeks to make charging smartphones more convenient. The retailer's Home Smart range includes lamps, bedside tables and office furniture that aim to get rid of charging cables.
While mobile payments is one of the biggest issues for retailers, the industry should also be keeping an eye on the technology driving mobile applications, including beacon technology and the growing willingess for partnerships within the ultra-competitive mobile sector.
"Triggering mechanisms were all over the place and then the other big one was the rise in partnerships, it is not about crushing your competitor any more," says Elia. "It is about partnering with people to create a better customer experience."
However, Elia believes the retail industry can take its fate in its own hands by emulating the success of Starbucks within the mobile payment space, which has installed in-store terminals that work across devices, whether they are NFC-enabled or not.
Future gazing
Paul Crutchley, strategic engagement director at the GSMA, which organises MWC, says a lot of the trends take a long time to come through the pipeline.
"The mobile is the central hub of the consumer's world," he says. "It links together online and bricks-and-mortar, and also tackles the problem of identity."
Being able to identify consumers online is going to be a huge challenge for a lot of sectors in the digital age going forward.
The Government is making strides in becoming digital by default and is having to introduce ways for citizens to prove who they say they are online, in order to use online services such as tax, benefits or renewing a driving license.
The retail sector will face this challenge more in the coming years. But Crutchely says data protection and identity is moving forward.
"It's how we integrate user credentials and how we allow data to be shared across service providers. There are lots of pools and silos of information out there, and consumers don't want to type in their user name and password every time."
But he believes solutions will start to appear so consumers can use their mobile device to solve this identity problem.
Elia concludes that that this year's MWC was anything but dull and was about "setting yourself up to be able to compete in payment – that's the next big step".
Retailers would be wise to take heed of the impending mobile payment revolution.