Consumers are increasingly comfortable with sharing personal information, but would they share DNA? And what could retailers do with it? George MacDonald reports
Shoppers are used to sharing personal information with retailers, whether through loyalty schemes or online transactions and search history.
But could personalisation reach a whole new level as consumers share their most intimate data – literally who they are, their DNA – to pick up the ultimate personalised products?
It's a trend that is already under way, though still at a very early stage. Grocers, restaurants and health and beauty brands are among those piloting DNA-based initiatives, typically in partnership with specialist technology companies.
Consumers' interest in their DNA, what it tells them about themselves and what it means for their health is evident on a wide level. Etail giant Amazon reported that on Cyber Monday last year the bestselling products on its website included the AncestryDNA: Genetic Testing Ethnicity kit.
Meanwhile, direct-to-consumer genetic testing specialist 23andme, founded in 2006 and in which Google invested almost $4m in 2007 and another $2.6m last year, claims to have 5 million customers.
Personalised meals
Food retail is one of the categories where product personalisation based on customers' DNA has obvious appeal and Waitrose & Partners is among those experimenting.
Last October, Waitrose embarked on a year-long project with DNA testing start-up DNANudge and Imperial College London to look at "the effects of DNA-personalised food choices on health outcomes for pre-diabetic individuals".
Waitrose contacted customers in north London offering them the chance to participate if they wished. Shoppers taking part provide a DNA sample swabbed from the inside of the mouth, which is analysed to look for markers of being genetically prone to obesity, high blood pressure or even if they are slow to metabolise caffeine.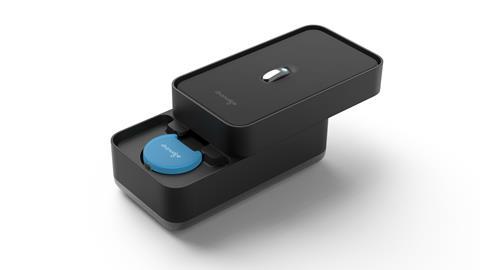 That information is shared with a smartphone app and when the shopper uses it to scan the barcode of a product in-store, the app responds with a 'thumbs up' if the food is a good match for them genetically, or a 'thumbs down' before suggesting an alternative within the same category.
Waitrose nutrition manager Moira Howie said at the time of the launch: "This is a supermarket first -–working with cutting-edge research technology that may prevent type 2 diabetes developing in those who are prone to it.
"Supermarkets and food can play a big role in helping shoppers who want to be healthier. Many of our customers are looking for this and, by offering them the chance to take part in the study, they can make more informed decisions based on their own DNA and, in doing so, also contribute to developments in this important area."
Waitrose is not alone in experimenting in DNA personalisation. In health and beauty, L'Oreal struck a partnership with 'microbial genomics' specialist uBiome to investigate "deeper levels of personalisation" in skincare.
John Lewis Partnership futurologist John Vary has assessed the potential of DNA-influenced retail as part of his wider work on "whether death is a curable disease".
He has questions but observes that DNA sharing can allow people to act on the data insight provided. He says it can highlight risks, in health for instance, and inform decisions on how to minimise that risk.
"With this huge shift to mindfulness and wellbeing, small amendments to life that you would not otherwise have had access to have value," he adds.
Business advantage
Avi Lasarow, founder of DNAFit which works with businesses including Yo Sushi and enables them to offer customers DNA-personalised menus, argues that adoption of the technology can give businesses an advantage by better connecting with individual consumers.
He says consumer-facing companies are concerned about the growing demand for customisation and warns that "brands of today need to protect against brands of tomorrow" by personalising products.
DNAFit customers can also use its MealPlanner service, which uses an application programming interface to allow shoppers to find the products most relevant to them on the websites of grocers from Tesco to Ocado.
As far as consumers' willingness to share DNA is concerned, he maintains that "there's a huge shift to mass-market penetration – everything from ancestry to food and what's right for their bodies".
Wunderman Thompson's worldwide director of the Innovation Group and JWTIntelligence.com, Lucie Greene, agrees.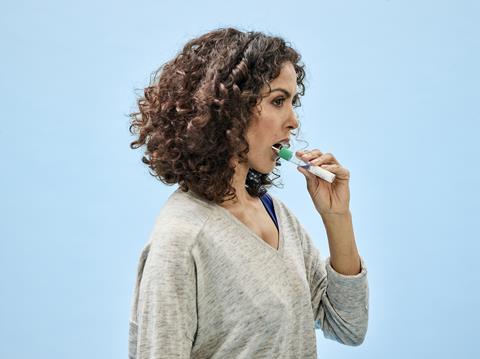 She says: "It could allow for a very complex understanding of people's metabolism and DNA make-up as it relates to optimal nutrition. If knowledge and appreciation of this reaches critical mass, it could eventually affect buying and diet trends in major ways as consumers seek hyper-specific diets and regimes.
"We see tech and Silicon Valley moving more and more into the health, nutrition and wellness space, offering hyper-personalised testing to offer personalised diet and fitness programmes. This is not just limited to DNA, but gut microbiome, blood and hormones."
Lasarow is extending the application of DNA data. He is about to launch a sleep and stress product with a well-known brand.
It is at a formative stage, but he says: "Initially it will be a value-add allowing a marketing story to be told. How you put that into a retail package is yet to be determined."
It is not the only business looking to harness the marketing potential of DNA. Marmite worked with DNAFit to determine whether people's genes determined whether they love or hate the taste of the spread – it is down to one single gene, apparently.
Marmite used these findings to launch a marketing campaign, including a TV advert and a online 'Taste Face' tool, which allows people to take a video of them eating Marmite on toast to discover whether they were born a lover or a hater.
Should we dabble in DNA?
Vary is already considering the implications of where knowledge of DNA will go next – the problematic issue of modifying DNA.

Controversial 'Crispr' gene editing – dubbed the 'cut and paste' of DNA technology – could be applied on anything from the creation of allergy-free food to medical treatment. That, says Vary, "changes a somewhat static piece of data" into something more fluid.
Vary raises an important question: "It is really important to understand; just because you can do something, is it the right thing?"
That fundamental question applies to the sharing of DNA even in the more modest ways that retailers are trying now – especially in light of wider concerns about how companies and wider authorities use consumer data.
Greene says: "As Amazon and Apple move into ever more sectors from health to finance, and people become more mindful of privacy – especially with respect to technology companies – DNA testing could get some pushback. Or, at least, brands moving into this space will need to have rock solid privacy credentials."
She points to the uproar over Google's DeepMind partnership with the NHS, when the Information Commissioner's Office ruled that an NHS trust had not sufficiently protected the privacy of patients when it shared data with the tech giant.
Greene adds: "People are not comfortable with commercial companies having, at least without permission, access to use or potentially monetise personal health data. Transparency and trust are very important to any brand moving in to this space. The onus will be on delivering real benefits and again ensuring control over personal data."
"If I was a consumer, I'd be asking where is my DNA going? Where is it being stored? What's the process?"

John Vary, John Lewis Partnership
Vary agrees and assures that John Lewis Partnership has been "very clear on what the supply chain is on the person's data".
"If I was a consumer, I'd be asking where is my DNA going? Where is it being stored? What's the process?" he says.
Lasarow agrees that data security and consumer confidence is key to DNA sharing. He points out that his business adheres to the Data Protection Act and is SO27001 certified – the global standard for information security.
The company destroys DNA samples after they have been analysed and stores the data using an anonymised ID.
Questions remain about many aspects of DNA sharing, but Greene thinks it has a future.
She concludes: "As consumers seek services, packaging, marketing and UX online tailored to their habits, the demand for DNA or other hyper-personalised services will likely grow. But this is happening at the same time as rising concerns about privacy, so any brand entering this space will need to be mindful and offer real benefits."