Next month's Retail Week Technology Summit will assess the key issues facing IT directors. Jennifer Creevy outlines six crucial themes among the many to be discussed.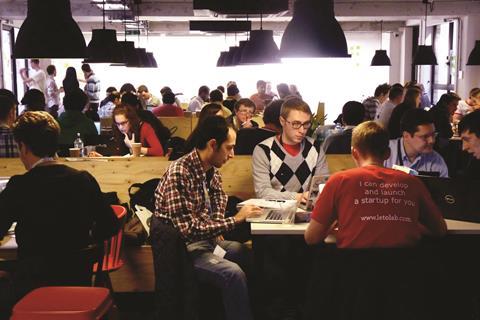 1. Efficiency
The need to constantly strive for efficiency has only intensified over the past few years during the tough economic climate. Technology plays a key part in delivering efficiency for a retailer but most store groups would admit there is still a lot of fat they could trim.
The motor industry is one that retail can learn from. The global car manufacturing industry is forecast to be worth $904bn (£577.9bn) in 2015, according to Datamonitor, and it is streets ahead of many sectors in terms of efficiency.
Stephen Kneebone, vice-president of corporate information systems, organisation development and external affairs at Nissan Europe, will deliver a keynote address at the summit in London next month on efficiency through technology.
Kneebone, who has a background in engineering and business transformation, will share lessons from his sector on efficiency and explain what the retail sector can take away from that.
Closer to home, John Lewis chief information officer Paul Coby will also address the subject, in particular how technology can improve in-store efficiency.
2. Innovation
Keeping up with emerging technologies and the latest innovations is now a key part of an IT director's role. But separating the wheat from the chaff is a difficult job.
A panel of technology venture capitalists will discuss the latest innovations, highlighting the ones to watch, upcoming technology ideas and where they are investing their money.
The three investors - Harry Briggs, principal at Balderton Capital, Julie Meyer, founder of Ariadne Capital, and George Whitehead, head of venture partners at Octopus Investments - have between them invested in companies such as Betfair, Lovefilm, The Hut Group and Skype.
3. Changing role of IT leadership
While technology has always played an important part in retailers' business, it increasingly touches every part of
a company. Whether that is supply chain, marketing, ecommerce or in-store systems, technology is central to the success of a retailer.
So, the role of an IT director or chief information officer has changed considerably over the past few years, and continues to. The lines are now much more blurred between departments such as IT, marketing and ecommerce, and this evolution is at different stages across retail.
This changing role presents many challenges for IT directors and, while all departments are striving to do the best for customers and the business, sometimes it is difficult to see where the responsibility lies and therefore where the buck stops.
At the summit, board directors including Supergroup chief operating officer Susanne Given and BrandAlley chief executive Rob Feldmann will discuss the changing role of IT leadership - what they look for in an IT director, how they see the IT function evolving and how their expectations have changed given the pace that the industry is moving technologically.
Tesco head of research and development Nick Lansley will also pick up on this topic, discussing what the future structure of an organisation will likely look like. He will outline the role IT plays in supporting departments such as ecommerce and marketing, and the need for a culture of innovation.
Tesco, for example, has held industry-leading hackathon events where staff gather to think about new, innovative ideas. The events, now seeping into retail more widely after several years of popularity at companies such as Google, have resulted in products such as the Tesco Discover app.
Retail Week will also be releasing an exclusive in-depth report at the summit, IT in Retail - Ignored to Enabler, which investigates the changing role of the IT director, and the challenges and opportunities that brings.
4. Attracting and retaining IT talent
Many retailers complain that it is difficult to attract and retain IT talent and, with the fast pace of technological change, this problem is only increasing.
Some retailers such as Tesco have set up separate offices in areas such as London's Old Street - dubbed Silicon Roundabout because of the influx of digital companies - in order to attract the right talent, but it remains a headache for many.
IT in Retail - Ignored to Enable also contains an exclusive survey of IT graduates and their views on a career
in retail. Graduates were asked to give their thoughts on subjects such as the sectors they most wanted to work in, whether retail is attractive and what is most important to them when choosing where to work.
A panel including Monsoon Accessorize IT and ecommerce director John Bovill, John Lewis head of IT architecture Julian Burnett and Joules head of IT Mike Wilks will discuss the issue of attracting IT talent and how to develop the next generation. John Lewis, for example, has this year launched a technology apprenticeship in a bid to develop its in-house IT skills and drive innovation.
5. Omnichannel
A large part the IT budget at most retailers is now deployed to shaping the business to become an omnichannel leader. As the customer demands to be able to buy where and when they like, retailers have to ensure all parts of their business are joined up to create a seamless experience.
Alan French, head of strategy and architecture at Marks & Spencer, will pick up on this challenge and discuss how technology is the enabler of the retailer's plans to become a truly omnichannel business.
6. Big data
Data analytics may not sound as scintillating as some retail technology projects, but it is the holy grail for many businesses - it can provide a single, cross-channel view of the customer.
But it's not easy. Even retail giants such as Tesco and Amazon are still beavering away at data projects, but neither would say they had completely cracked it. Amazon's personalised recommendations are sometimes either too vague or wrong, and no bricks-and-mortar retailer - not even Tesco, with its widely used Clubcard - has managed to truly link store and online customers yet.
Boots director of strategy and architecture Paul Willows will deliver a unique insight on big data and the growing importance of personalisation in retail in his address at the summit. Boots, alongside retailers such as Tesco, has the benefit of insight from its loyalty card scheme. The Boots Advantage Card has some 18 million members.
Keynote speakers the journalist and the analyst
David Rowan, editor, Wired UK
The world-renowned technology guru will close the Technology Summit with a keynote speech on global technology trends.
David Rowan will draw on his experience from meeting contacts at events such as TEDGlobal and Google Zeitgeist and give retailers some lessons from around the globe.
He will cover changing ecommerce models and provide examples from sectors including gaming and
crowd funding.
Rowan has interviewed the great and good across the globe in the technology sector, ranging from Drew Houston, the 30-year-old co-founder and chief executive of cloud-storage service Dropbox, which is now worth £2.5bn, to artist and technology investor Will.i.am, who, alongside writing and producing music, has launched a consumer electronics business and serves as Intel's director of creative innovation.
Youssef Squali, MD and global head of internet and media research, Cantor Fitzgerald
Youssef Squali is one of America's top technology analysts and he hit the headlines in the UK in June when he said that etail giant Amazon should buy online grocer Ocado.
He described Ocado as having one of the "most advanced technology platforms" for grocery delivery in the world.
Squali, who will deliver a keynote address at the Retail Week Technology Summit, said a purchase would help Amazon roll out its fledgling food delivery business, Amazon Fresh, in the US. He said Amazon could then license the technology, in the same way Ocado has done with Morrisons.
Squali said: "Amazon needs Ocado to improve its economics and accelerate its penetration of this vast segment."
Squali will deliver a Wall Street perspective in his address at the summit. He will take a detailed look at the technology trends in retail and emerging business models in the US, and what impact they might have on the UK.