Consumer insight can help improve a brand. Tiffany Holland finds out what retailers are doing to connect with their customers.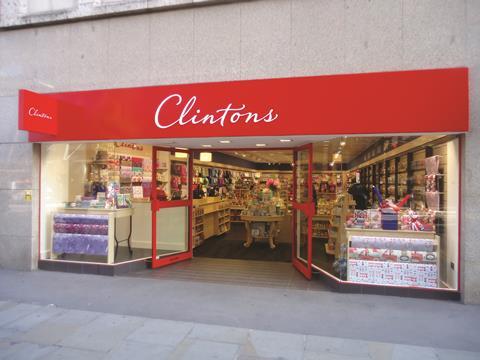 Successful retailers put the customer at the heart of their brand. But in a marketplace where retailers and shoppers alike are distracted by price wars, the increasing influence of online and a smaller pot of disposable income, it can be difficult to focus on branding.
This year big names such as Peacocks and Clinton Cards have collapsed into administration, in part because their proposition became confused or was no longer relevant to the market - despite huge brand awareness.
Nick Coates, research director of co-creation agency Promise, says more work is being done to connect customers to brands than was previously the case: "Retailers are doing a lot more people-watching and they are getting customers involved to help develop new products and services at earlier stages."
Most retailers also use transactional data to understand what and where customers are buying and how much they are spending in store or online.
"What is happening with retail clients is based on expertise and experience and a lot of reading around the market, but not a lot of speaking to the customer," says Paul Griffiths, commercial director of retail research firm Simpson Carpenter.
Griffiths believes it is necessary to extend the research to actually speak to consumers and ask why they are shopping in a certain way.
"It brings the customer-centric approach back into the retailer. If you don't have customer insight, you're driving blind," he adds.
He says WHSmith is one retailer that needs to clarify its offer through customer interaction. "I think if you asked consumers what they thought ofWHSmith, they don't really know what they do anymore," he says. "Their offer in store is completely bewildering."
Knowledge is power
Coates says the point of customer insight is to be informed about people's behaviour rather than making assumptions: "It's about being smart about what you do, keeping on top of trends and not getting distracted from what you do best and adapting to the modern world."
Until 18 months ago, Clinton Cards only took feedback from suppliers, which resulted in biased responses. When profits and sales started to slip and competition in the market increased from online brands such as Moonpig and Funky Pigeon and high street brands such as Card Factory, Clintons commissioned a project on the UK card market.
The research came too late for the previous owners, and the business collapsed into administration in May. But it has contributed to Clintons' recent rebrand after it was bought out of administration by US greetings card giant American Greetings in June.
Marketing director Tim Fairs says: "We found there was a specific type of customer that comprised the majority of the market but they were only buying a fraction of their goods in Clintons, so then we had to find out why they weren't spending with Clintons and what differentiated us from our rivals like Paperchase and Scribble."
Consumer groups were put together to find out why they shopped at particular retailers. The results taught Clintons that customers wanted to be greeted as they came into store and offered recommendations and ideas by staff as well as a fast transactional experience.
But Coates says having too much customer insight can be a hindrance. "If we believed what every customer said about our brand we would put ourselves out of business tomorrow."
Conversations and surveys aren't the quickest ways to get insight though. Apple is one of the most successful brands in the world, but it is known
for not investing in customer focus groups or surveys. Instead, it analyses data and information in order to understand what the consumer will want to buy from them in the future - customer responses can also quickly become out of date.
Fairs agrees not everything can be decided by customers. Clintons' recent brand colour change to red from orange was a management decision. "It works well to keep decisions of that nature to a very small group," he explains.
As technology develops, so do the channels of communication. Social networking allows customers to be much more vocal about their shopping experience and retailers are able to contact shoppers more easily, showcasing their brand's values.
Mobile apps also offer greater access to the customer journey in store. Sainsbury's is testing an app that enables customers to scan items in store and pay at the till without unloading their shopping. The technology behind the app will allow the grocer to collect large amounts of data on shopping habits.
Fairs says: "The beauty of digital insight is you get results almost instantaneously, while with focus groups it can take up to six weeks to debrief, which could be too late. A lot of what consumers say is claimed and not actual."
In a world where there are so many ways to communicate, the relationship between retailers and customers should become closer than ever before if a brand is to stay truly relevant. And with so many ways to communicate with customers, there are no excuses.